Apple eases up on third-party parental control app restrictions, introduces new MDM guidel...
Perhaps worried about imminent antitrust probes by the U.S. government, Apple has reportedly eased off on rules concerning parental control apps that use mobile device management (MDM) and virtual private network (VPN) technology to track and limit user screen time.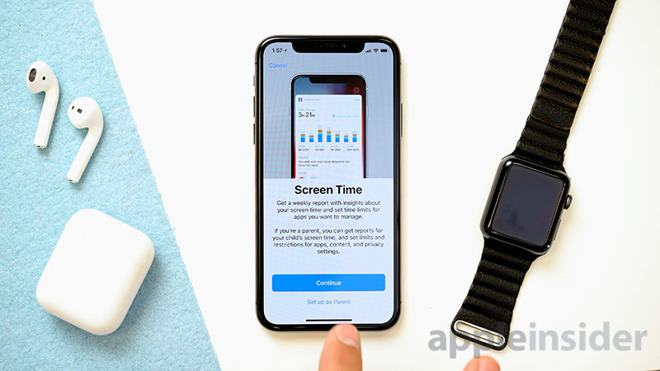 Contrary to Apple's previous stance on the matter, public-facing apps can indeed make use of MDM or VPN technology so long as they don't "sell, use or disclose to third parties any data for any purpose," the company said in a Monday
blog
post. A promise to that effect must also be made in an app's privacy policies.
The quote comes from Apple's newly established App Store Review Guideline 5.5, which covers the use of MDM technology in apps distributed through the App Store.
Guideline 5.5. Because MDM provides access to sensitive data, MDM apps must request the mobile device management capability, and may only be offered by commercial enterprises, such as business organizations, educational institutions, or government agencies, and, in limited cases, companies utilizing MDM for parental controls. MDM apps may not sell, use, or disclose to third parties any data for any purpose, and must commit to this in their privacy policy.
In April
The New York Times
reported that Apple had begun to
purge parental control apps
during the past year, sometimes with little warning. In some cases developers were forced to strip out core functions. Apple replied to the story by claiming the apps "put users' privacy and security at risk."
There was speculation that Apple was really taking the action to kill off competitors to Screen Time, introduced with iOS 12. Though free Screen Time is potentially a hook for the Apple ecosystem.
"These [banned] apps were using an enterprise technology that provided them access to kids' highly sensitive personal data," an Apple spokeswoman
told
the
New York Times
on Monday. "We do not think it is O.K. for any apps to help data companies track or optimize advertising of kids."
The person declined to say whether Apple had uncovered evidence of malfeasance, and previously affected app makers, such as the creator of
Freedom
, are denying any snooping for ad purposes.
"My reaction is: Why this last year of pain? And we end up exactly in the same place," said Freedom CEO Fred Stutzman, who argued that Apple's ban over VPN technology cost his company over $1 million.
On Monday, the U.S. Justice Department received jurisdiction for a
probe into Apple's business practices
, reflecting a broader examination of antitrust issues among tech giants.
Apple in particular is facing growing criticism over the App Store -- the storefront is the only place people can download iOS apps without jailbreaking, and the company takes a 15 to 30% cut from every transaction. Rules have frequently booted or hampered competitors to Apple services,
such as Spotify
.