Bring advanced color calibration to Apple's Pro Display XDR with Blackmagic's Teranex Mini...
Video specialist Blackmagic has previewed of the Teranex Mini SDI to DisplayPort 8K HDR, designed specifically for monitors like Apple's Pro Display XDR.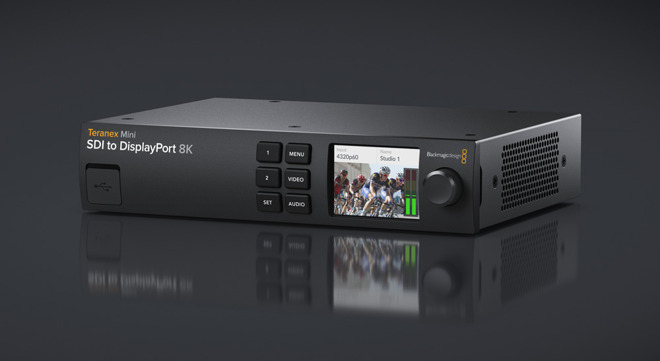 The
Teranex Mini SDI to DisplayPort 8K HDR hardware
is a converter that works with any DisplayPort monitor, and supports third-party color calibration probes as well as two onscreen scopes that can flip between WFM, Parade, Vector, and Histogram modes. The color LCD is used for both monitoring and settings.
The product is equipped with twin DisplayPort connections plus Quad Link 12G-SDI. It connects with the Pro Display XDR by way of USB-C, and automatically scales video input to a display's native resolution.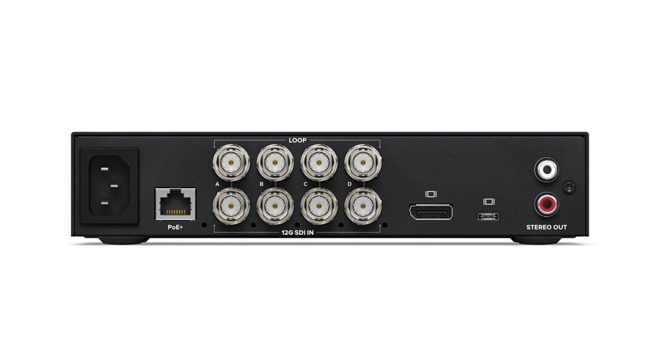 Another feature is 33 point 3D LUTs (look-up tables), claimed to be on part with those used by film industry. If a third-party USB color probe is used, the Teranex can analyze a connected monitor and generate a 3D LUT to fix any discrepancies.
The gear can be used either on a desktop or in a rack mount, though the latter may require an optional Mini Rack Shelf.
The Teranex Mini SDI to DisplayPort 8K HDR is launching in October for $1,295. Since Apple and
Blackmagic
are close partners that could theoretically give a hint to the release date of the
Pro Display XDR
, which has only officially been promised for this fall.