iCloud for Windows app with OneDrive Files On-Demand now in Microsoft Store
Apple has released a new iCloud for Windows app that makes iCloud function closer to Microsoft's OneDrive cloud storage service in Windows 10, with the app now available to download from the Microsoft Store.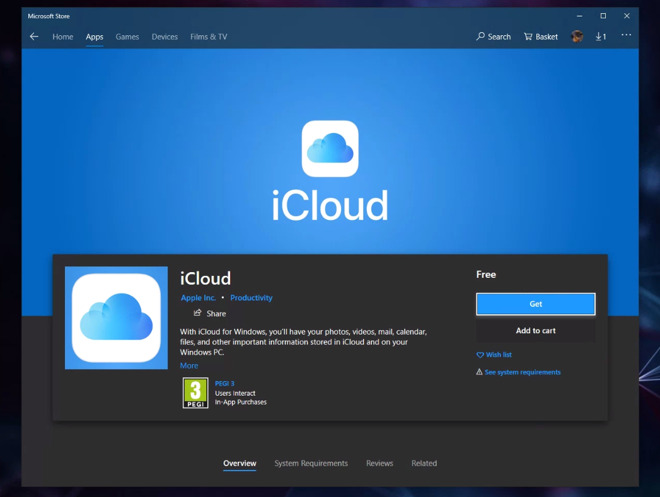 Windows users who have an allocation of
iCloud
storage have been able to access it from their PC using iCloud for Windows, normally available as a download from Apple's
support pages
. An announcement on Microsoft's Windows Blog
reveals
it is possible to download the same app via the Microsoft Store, as a
free download
.
The Microsoft Store version of the app provides the same functionality as the original iCloud for Windows, except there is a new "iCloud Drive experience" that uses the same technology as OneDrive's Files On-Demand feature, which allows users to temporarily download and use files from their iCloud Drive for viewing and editing, without needing to save them to offline storage.
As before, users can access the iCloud Drive from File Explorer, share files from File Explorer with others, and to store files in the drive to access on iOC and macOS devices, along with iCloud.com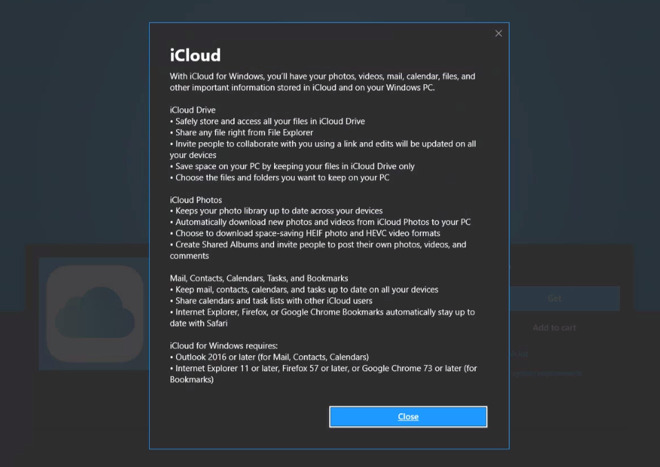 The iCloud for Windows app is available to download now in the Microsoft Store for users of Windows 10 at no charge. Users of earlier Windows releases can still download and use the previous method of acquiring the software.
This is not the first app Apple has released to the Microsoft Store. In April 2018, Apple released
iTunes for Windows 10
via the store, enabling it to function on Windows 10 S devices that cannot install apps from sources other than the official Microsoft Store.