Apple to lead smartwatch growth through 2023, report says
Apple will be a primary growth driver of worldwide smartwatch sales through 2023, though its share of the market is expected to see erosion from an onslaught of competitors, according to research firm IDC.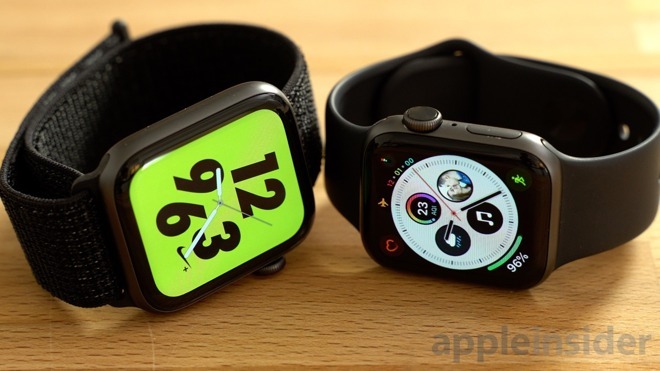 Smartwatches are expected to lead growth in the wider wearable device segment over the next five years with shipments moving from 91.8 million units in 2019 to 131.6 million units in 2023, IDC said in a forecast
released on Wednesday
. The product category currently accounts for 41.2% of worldwide wearable shipments and will grow to 43.5% at the end of 2023, according to the IDC Quarterly Wearable Device Tracker.
Apple is anticipated to lead the pack and will end the five-year period with a 25.9% share of all watches, the report said. Following behind Apple Watch will be a motley crew of devices running Android, WearOS, Tizen and other first- and third-party wearable operating systems.
"Apple's...nearest competitors follow by a long margin," Ramon T. Llamas, research director for IDC's Wearables team, said
in a statement
to
CNET
. "Android also plays a big role here, but it's mostly known as a Chinese wearables platform."
While IDC sees Apple Watch as a clear market leader, the five-year forecast terminates in a number slightly down from recent estimates. In March, the research firm said Apple
clinched a 26.8% share
of the smartwatch market in 2018 on 46.2 million shipments, up 39.5% year-over-year.
According to IDC, watches and "earwear," like AirPods, will dominate the overall wearables sector come 2023, combining for a whopping 78.3% share of the market. Wristbands, like those popularized by Fitbit, are predicted to account for an 18.2% marketshare, up only 0.3% between 2019 to 2023.
In total, IDC anticipates 302.3 million wearable device shipments in 2023.
Today's results are modified down from predictions aired
in March
, which pegged Apple to take 27.5% of all smartwatch shipments at the end of 2023. The earlier report also quoted total wearable device shipments at 279 million units over the same period.