Apple sends AppleSeed invitations for watchOS 6 beta testing
Coinciding with the provision of public beta versions of its milestone operating systems to users, Apple has started to send AppleSeed invitations to users for watchOS 6, giving the company another way to collect feedback before publicly releasing the final version to users.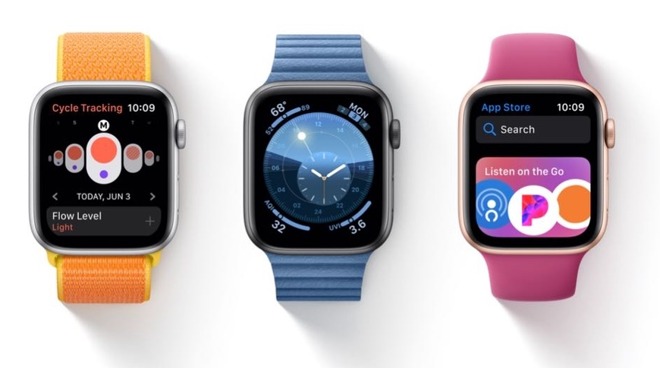 Emails are starting to be sent out to users advising they are invited by Apple to join the
AppleSeed
program for watchOS 6. The email advises participants will be able to test out pre-release software, and for users to provide feedback to the company.
While Apple does operate a public beta program that anyone can join, AppleSeed requires people to be invited to take part, allowing Apple to be more selective in the kinds of feedback it can expect back. Participants are supplied with the use of a community discussion board, are sent questionnaires, and can use a Feedback Assistant app to report quality and usability issues directly to Apple.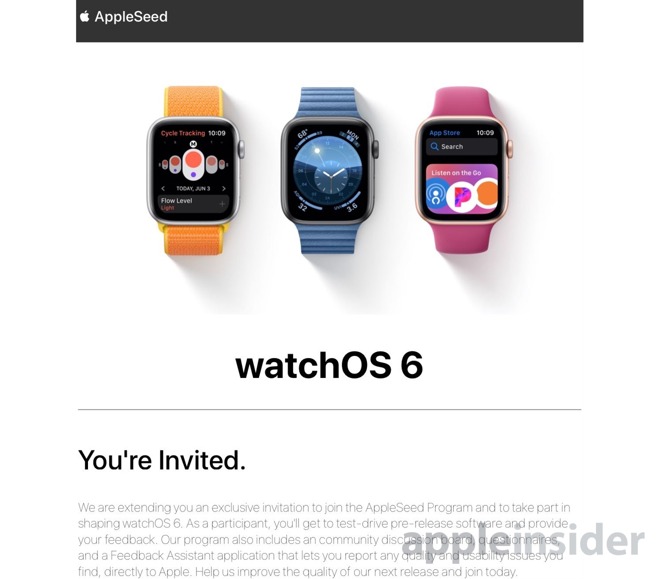 The email invitation sent to potential participants for the AppleSeed program
Another big difference is that AppleSeed is covered by Apple's non-disclosure agreement, which limits what users are able to say to others about their experiences. There is also the possibility Apple could supply slightly different builds of its software to users via AppleSeed than the normal developer or public betas, including changes that it does not wish to publicly reveal.
The Apple Watch operating system, watchOS 6, is expected to reach the general public's wearable devices this fall,
alongside iOS 13
, iPadOS 13, tvOS 13, and macOS 10.15 Catalina.