Apple conducting free but limited logic board swaps for 2018 MacBook Airs
A "very small" number of 2018 MacBook Air owners are eligible for free repairs to fix a problem with their logic board, AppleInsider can confirm via an internal document.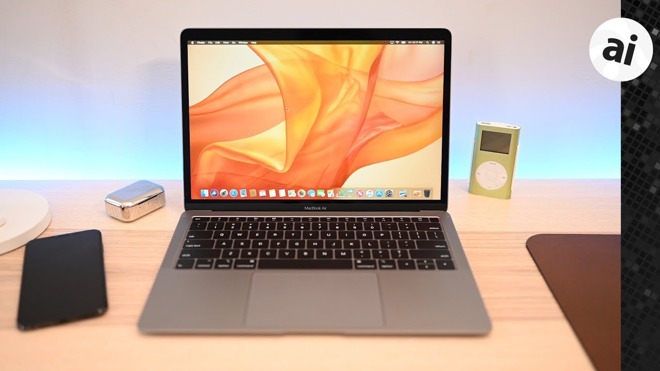 2018 MacBook Air
Qualifying owners are being notified directly by email, and have up to four years from purchase to apply. Apple hasn't said what is specifically being addressed, but the current solution involves replacing a logic board entirely.
People may also be able to find out if they're eligible by scheduling an appointment at an Apple store or authorized service provider. If separate accidental damage prevents the replacement of the logic board, customers will have to pay to get that fixed first.
It's not clear why Apple hasn't made a public announcement, but it may be keen to avoid negative publicity for a relatively small-scale issue. The company has already announced two MacBook-related repair programs in the last two months -- one a recall for
some 2015 MacBook Pros with faulty batteries
, and another for
2016 13-inch MacBook Pros with the "stage light" problem
.
After confirming the existence of the program and examination of the documentation in question after
an initial reveal
by
MacRumors
, a spot-check by
AppleInsider
of service centers found poor promulgation of the program. However, in many venues, the weekend staff is not the same as the weekday staff, and training and dissemination of the issue may not have been performed yet.
It's even offering to
replace the butterfly keyboards
in 2018 MacBooks, which are infamous for responsiveness issues.