Apple resurrects Expansion Slot Utility for 2019 Mac Pro
The updated 2019 Mac Pro brings back Apple's Expansion Slot Utility app to customize PCIe bandwidth between the eight available PCI-express slots on the professional machine.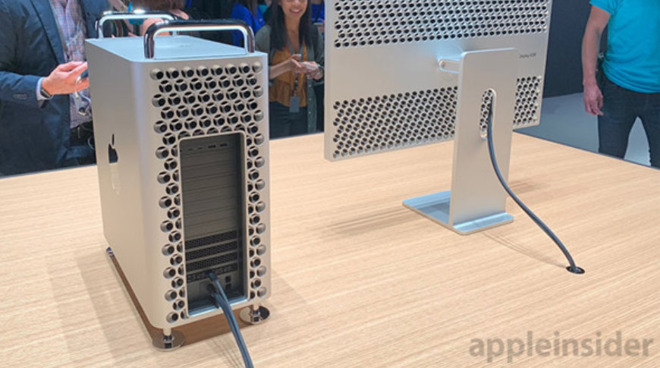 2019 Mac Pro at WWDC '19
Discovered in the second beta of macOS Catalina, Apple has brought back the Expansion Slot Utility which existed for a time on the original "cheese grater"
Mac Pro
line. The Expansion Slot Utility is used to manage PCI cards to help allocate bandwidth as the user sees fit rather than automatically. For example, users could allocate additional lanes towards a graphics card for more bandwidth.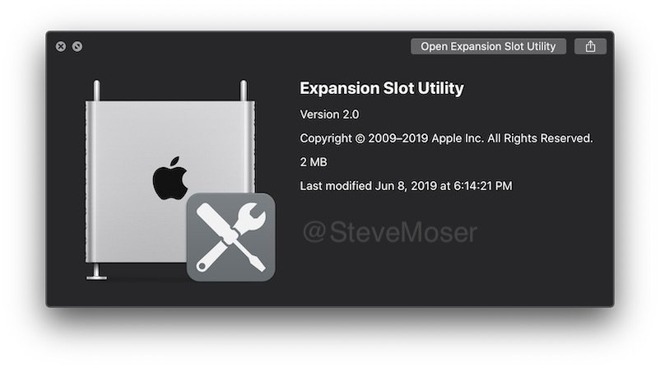 Apple's Expansion Slot Utility 2.0
The new 2019 model has eight total PCI-express slots for users to take advantage of. In total, the unit has four full-size, three double-wide, and a single half slot that comes pre-filled with Apple's own I/O board.
The inclusion was spotted by
Steve Moser and shared on Twitter
.
Apple debuted
the new 2019 Mac Pro at WWDC earlier this year.
AppleInsider
went hands-on
ahead of the launch later this year. The powerful machine is
likely overkill
for the average consumer but is targeted at Apple's high-end professional market that needs the power and customizability.