Spotify's Stations radio app adds support for Apple CarPlay
Posted:
in iPhone
edited March 2020
Spotify has updated Stations, its Pandora-like spinoff app, with support for Apple CarPlay on compatible vehicles and head units.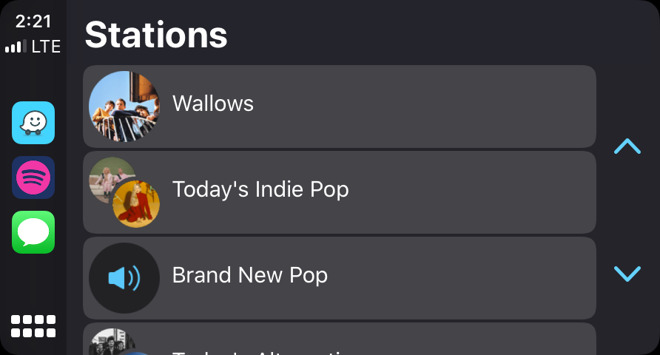 Image Credit: Reddit
Unlike the regular Spotify app,
Stations
is focused exclusively on the service's playlists and algorithmic radio. For the latter people can build stations by picking favorite artists, but the app will automatically create new ones as it picks up listening habits.
The
CarPlay
interface is similar to the iPhone version, immediately launching users into a list view for quick selection. One difference is that that each station is accompanied by a graphic, whereas the iPhone UI sports a text-only list.
Stations
is a free download for iPhones with iOS 11.4 or later. Ad-free listening requires a Premium subscription, which normally costs $9.99 per month for individuals.
The app first launched in early June. Spotify describes it as an "experiment" with plans for refinement.