Former Apple retail head Ahrendts says worker retention hit almost 89% under her watch
In spite of criticisms, the retention rate for Apple's retail workers grew from 61% to "nearly 89%" during the past five years, former Apple retail head Angela Ahrendts told a podcast this week.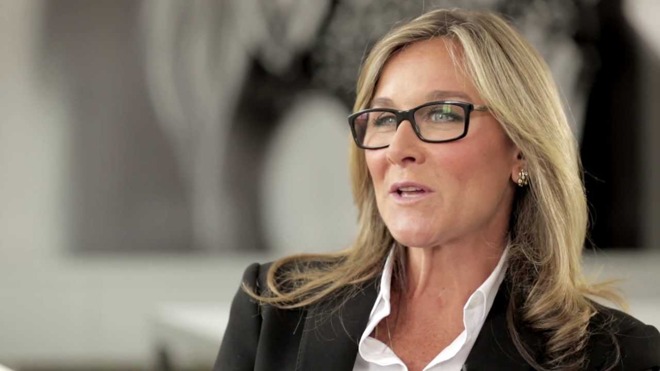 That improvement represented a "historic high," Ahrendts said in an
interview
with
RBC Disruptors
. She added that under her leadership, Apple retail was "changing and evolving," and "refocusing if you will" with overhauled store designs and upgrading internal communications systems. The executive was referring to things like a "Hello" app that now provides daily briefings, and a "Loop" app encouraging workers to share efficiency ideas.
There was "a challenge a day" in running a business as enormous as Apple's, Ahrendts said. "I think that if it is a challenge, it's your job to fix the challenge. So when I came in, there were a lot of systems that weren't connected, there wasn't a way to communicate."
A May report claimed that Ahrendts
upset a "finely tuned balance"
at Apple stores by axing fixed checkouts and Genius Bars in favor of roaming clerks, leading to shoppers having to hunt down help, or vice versa. Cited staff also complained about issues like reduced training and a lack of people with outside skills.
Ahrendts later tried to
refute
those complaints. "I don't read any of it and none of it is based on fact, it's everyone trying to find stories, et cetera," she said, using "all-time high" retention rates and net promoter scores as a defense. At the time, she did not cite a specific retention rate.
The retail chain is now being overseen by
Deirdre O'Brien
, who is also retaining her role as HR chief.