Hulu brings 4K streaming to Apple TV 4K and Chromecast Ultra
After quietly removing the feature in 2018, Hulu has brought back 4K to their streaming service -- this time, exclusively to the Apple TV 4K and the Chromecast Ultra.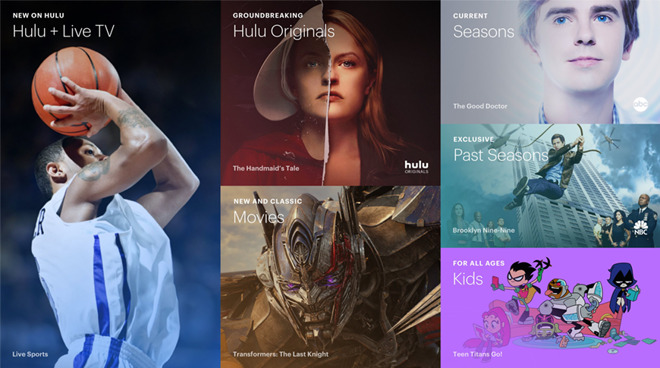 In 2016, Hulu had added support for 4K content to its streaming service, and subscribers could stream Hulu Originals and select films in 4K on gaming consoles like the XBox One and PlayStation 4. In early 2018, Hulu had quietly removed this feature, with the intention of adding it back eventually.
As reported by
Streamable
, Hulu has
finally brought back
support for 4K streaming, exclusively to the
Apple TV 4K
and the Chromecast Ultra. At this time, there appears to be no mention of releasing 4K streaming to other hardware or reinstating it on gaming consoles.
Hulu had made the announcement without much fanfare, seemingly only in response to twitter user
@RALPH4lyf
, who had addressed the 4K issue the day of the release.
We have good news! 4K streaming was just re-released today on select devices: https://t.co/5BjUFgexXk. You'll be able to watch any of our Hulu Originals in 4K. We hope this helps!
Subscribers
will be able to stream Hulu Originals -- such as The Handmaid's Tale, Catch-22, and Castle Rock -- in 4K. Hulu's 4K UHD streams at 16 megabits per second, so users who wish to take advantage of this will need to have a fairly robust internet connection.
Hulu's 4K streaming supports Standard Dynamic Range, not HDR10 or Dolby Vision, so users may notice a decrease in contrast and color depth compared to other 4K content.
Many subscribers have complained about both the limited availability of 4K titles, as well as the fact that it is currently restricted to two devices. In comparison, Netflix has over 600 titles in 4K and Amazon Prime offers all original content and a few films in 4K as well.