ICYMI: USB-C and Qi Chargers, cables, & many Apple Store exclusives
Each week, there are a ton of great products that get released that we don't have time to cover. Here are our top picks for new gear from the last seven days you should check out including new Mophie charging gear, Withings' health accessories, Lightning cables, and much more.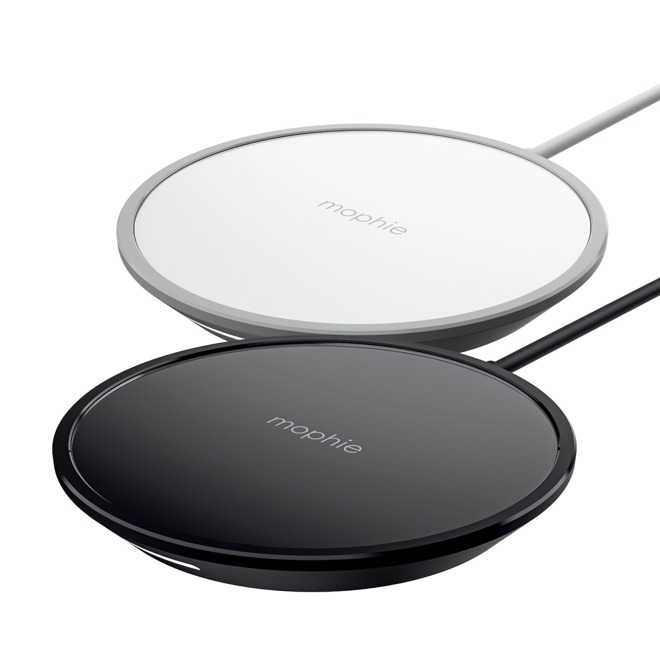 Mophie wireless chargers
Mophie
Mophie dropped a few new products this week, starting with new Apple-exclusive Qi wireless chargers that feature a smooth, glossy top and a black or white finish with 7.5W of power.
They will retail for $39.95 in Apple Stores and through Apple's website.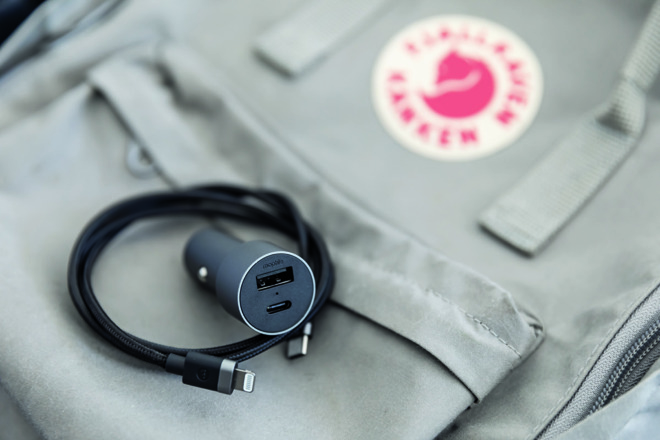 Mophie aluminum car charger
New car chargers were also introduced with an anodized aluminum design. There is a single-port model that runs $24.95 and a dual-charger with 12W to each port for $29.95. Currently they are all limited to USB-A.
Finally, Mophie has released a swath of new USB-C and Lightning cables. There are USB-A to Lightning, USB-C to Lightning, USB-A to USB-C, and USB-C to USB-C cables that run from $24.95 to $34.95 depending on the length and connectors.
Nomad Lightning Cables
Speaking of cables, Nomad has launched their own version this week. We got several new USB-C and USB-C to Lightning cables from the accessory maker that weave in actual Kevlar threads.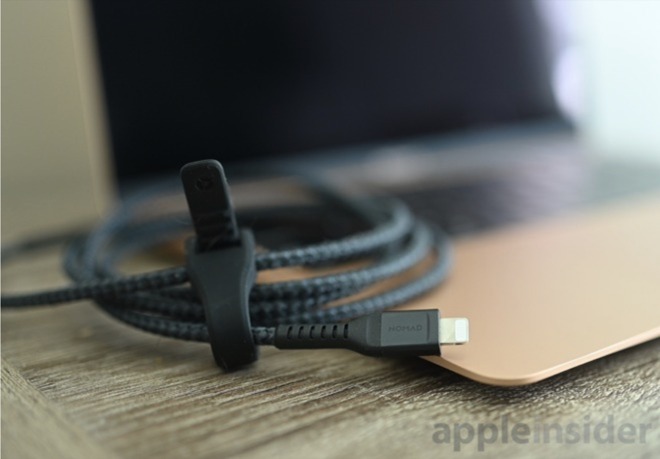 They look better and are more durable than their past cable designs and also have metal over-molds on either end.
Of course, like all previous Nomad cables, they come with an integrated silicone cable tie.
One of our favorites is the new 3M USB-C cable which has become out new go-to for charging out Mac and iPad Pro.
Check out all the cables
on Nomad's website
.
Belkin wireless chargers
In another Apple Store-exclusive, Belkin has released a trio of new charging devices.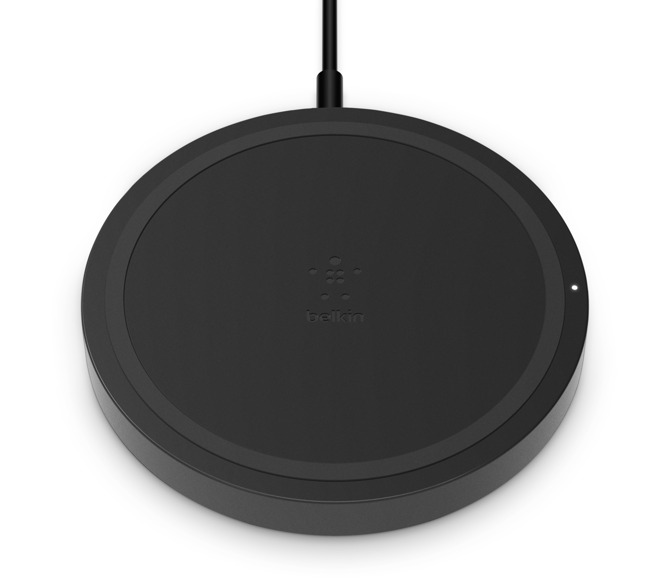 Belkin BoostCharge wireless charging pad
First is an updated BoostCharge wireless charging pad. it has a non-slip top surface, works with cases up to 3mm, and retails for $29.95.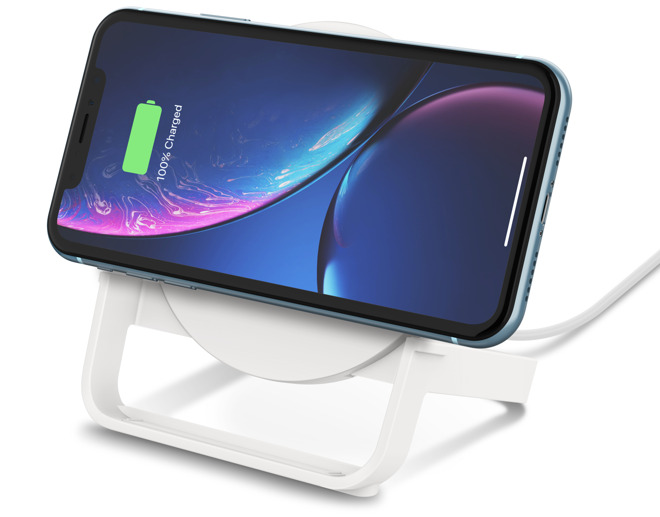 Belkin BoostCharge wireless charging stand
Second is an updated BoostCharge wireless charging stand that allows the phone to be oriented vertically and horizontally. It is available for $49.95.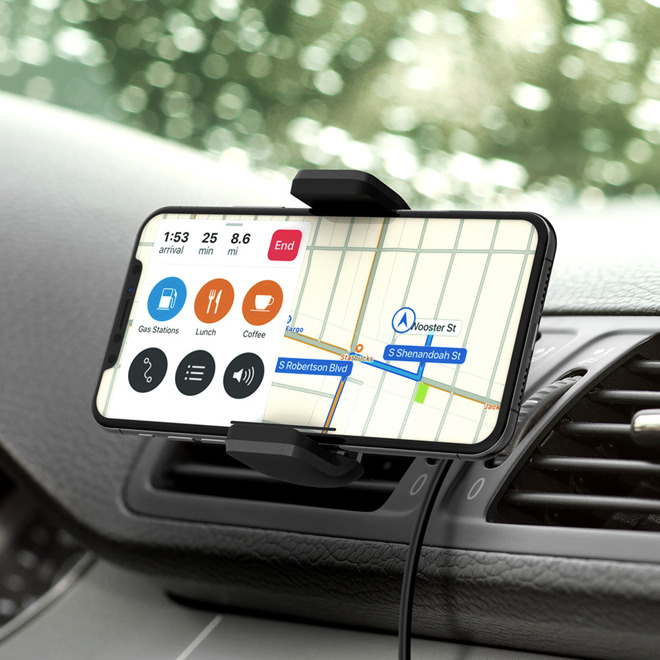 Belkin BoostCharge wireless charging vent
Last is the BoostCharge wireless charging vent mount that allows you to wireless charge your phone while clipping it to your vent for easy view in the car. It is available for $59.95.
All three devices are available now through Apple.
Rotor Riot Controller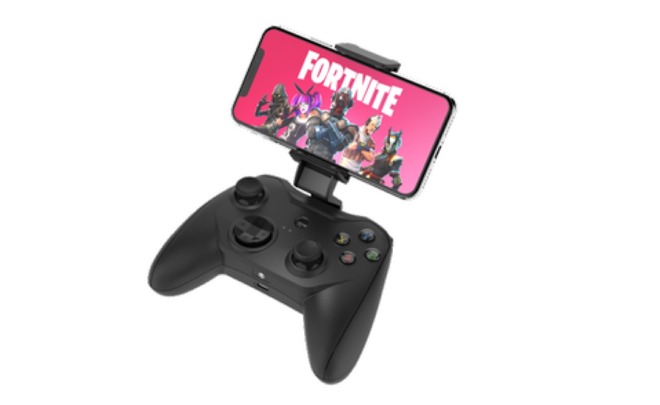 Rotor Riot MFi controller
Rotor Riot has announced the release of its newest controller which happens to be the first wired iPhone gaming controller that supports L3 and R3 button presses. This puts it in similar category to the Playstation 4 DualShock 4 controller or the Xbox One S controller -- both of which are supported on iOS 13.
It is available now from
Apple's online and brick and mortar stores
for $49.99
Native Union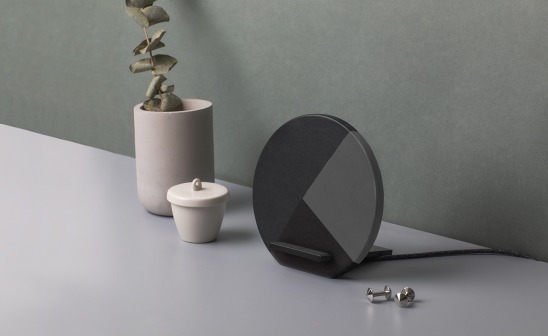 Native Union Dock charger
Native Union too is launching several new Apple-carried accessories. There are new Dock wireless chargers that support up to 7.5W of power for iPhone and work vertical and horizontal. There are standard Slate and Rose variations as well as more stylish Marquetry editions available for $79.95 and $119.95 respectively.
The Drop charger in the same designs are also going to be available.
Beyond wireless chargers, Native Union also has a new Belt Watch charger, the Belt USB-C cable, and the Key cable (in USB-C to Lightning now).

Native Union cables. From left to right: Belt Watch, Belt Cable Universal, Key Cable, & Night Cable
Apart from the chargers and cables, Native Union is also bringing the Stow Sleeve, Stow Slim for iPad, and the Stow organizer to Apple. Also announced are various iPhone cases and wall chargers with some due out later this year.
Satechi USB-C Hub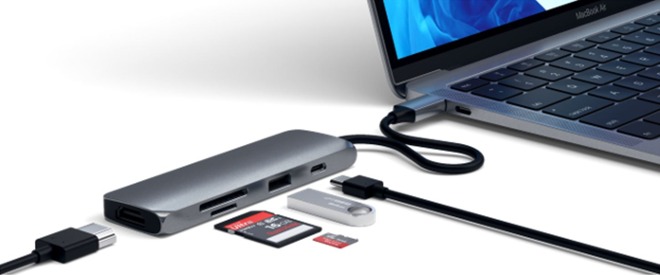 Satechi USB-C Multiport Pro adapter
Satechi is bringing an exclusive USB-C Multiport Pro adapter to Apple Stores. It features a USB-C PD port, a 4K HDMI port, a USB 3.0 port, as well as SD and MicroSD card readers.
You can pick it up from Apple for $69.95.
Other notable releases
Some gear we have already covered this week, but we've collected them here if you missed them.