LG smart TV HomeKit and AirPlay 2 support arriving next week
LG could be bringing AirPlay 2 and HomeKit support to its smart televisions within the next week, bringing the South Korean electronics giant alongside Samsung in having its products supporting Apple's smart home platform.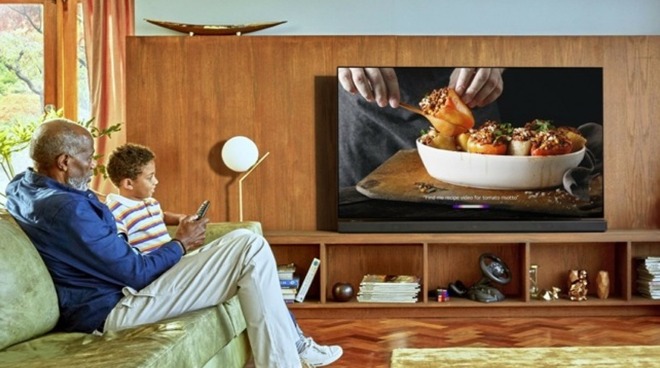 LG
initially announced
it would be adding AirPlay 2 and HomeKit compatibility to its 2019 smart TVs in January, alongside similar announcements by
Samsung
and
Vizio
. In March, LG narrowed down the timeline for the added support to sometime
"mid-year,"
but without advising exactly when it would occur.
A pair of tweets from the manufacturer's social media accounts indicates there to be mixed messages in the timing. One tweet, in response to a person querying about support for a specific model of smart TV, was
told support
"has been advertised as a mid-year release so it should be imminent."
Homekit is releasing in 1 week. Users require iOS 12.4 update to do Airplay2.
LGA
Another response from the LG Australia Twitter account on Tuesday is more specific, claiming "HomeKit is releasing in 1 week." The tweet further advises "Users require
iOS 12.4
update to do AirPlay 2," referencing the most-recent release of Apple's iOS from Monday.
The addition of
HomeKit support
as well as AirPlay 2 to LG TVs will offer many benefits to users, including limited Siri control of the televisions, streaming of content from mobile devices, and integration with HomeKit automations.