New Beats PowerBeats Pro ad features runners chasing the Icelandic Sun
Apple has released a new commercial promoting the Beats PowerBeats Pro, one featuring a group of runners chasing the Sun in Iceland to highlight the long battery life the wireless headphones offer athletes and fitness enthusiasts.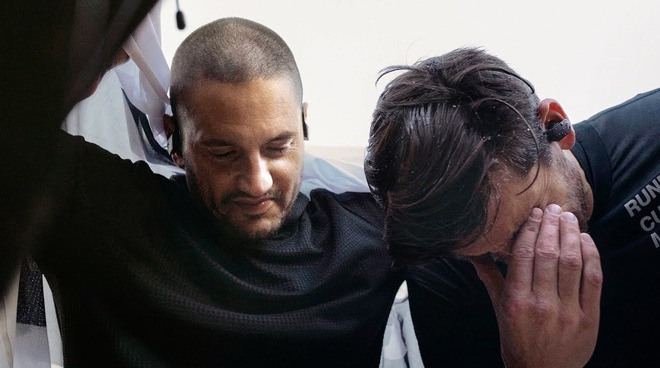 Published to the
Beats by Dre
channel, the video titled "Zero Dark Project" follows seven runners from the Paris Running Club taking part in a challenge in Iceland. The task was a relay, where the runners would attempt to chase the Sun across a long 280 kilometer (174 miles) journey, the distance reached by the time the sun set.
Throughout the relay, the runners were kept entertained and motivated by music played through the
PowerBeats Pro
, as well as the views of the wilderness passing each runner by. Apple markets the wireless earphones as having up to 9 hours of listening time, extended to 24 hours when used with the accompanying charging case.
Using the same H1 chip as Apple's AirPods, the PowerBeats Pro offers the same level of functionality, including Hey Siri support, auto-play and pause, instant pairing with devices, and the ability to detect whether they are being worn on one year or two. Built for use in workouts, the PowerBeats Pro's design uses ear hooks that offer a more secure fit, minimizing the chance of the earphones being dislodged and lost or damaged during exercise.
Originally launched in the US followed by the UK, France, and Germany in June, Apple opened up preorders to
ten more countries
in July. The PowerBeats Pro are available in Black, with Navy, Moss, and Ivory color options expected to arrive later this summer, and are on sale for $249.