Apple 'couldn't be happier' with improved sales in China
Following a previous decline in sales, and increases in both exchange rates and rising trade tensions between the U.S. and China, Apple's Tim Cook sees positive signs for the future.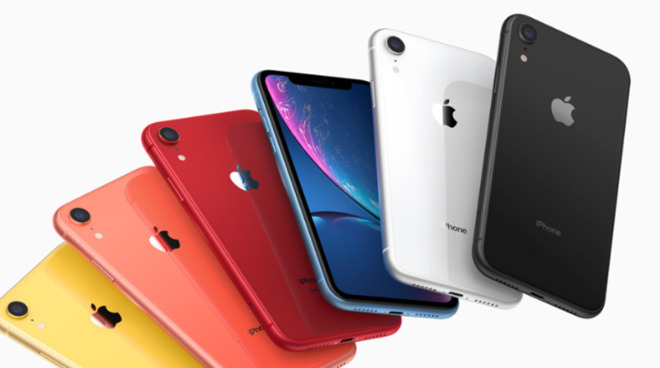 Apple's iPhone range
During the company's financial earnings call for the third quarter of 2019 on Tuesday, CEO Tim Cook reported that Apple had seen better growth in revenues from China in both of the last two quarters. That follows both a previous
warning from Apple over low iPhone sales
, and the company's moves to stem fallout from that decline.
"What happened last quarter in China, it's a confluence of things," Cook said. "The [Chinese] government stimulus just came, in terms of a VAT reduction, a very bold one [and] we took some pricing action."
"We instituted our trade-in and financing programs in our retail stores," he continued, "and worked with certain channel partners on that as well. And we're seeing a growing engagement with the broader Apple ecosystem during the quarter."
Cook said that there had been growth in China across all the company's major categories from iPhones to Macs and services. "Everything improved sequentially, so we couldn't be happier with the results, or the progress, I should say."
Chief Financial Officer Luca Maestri also referred to the trade-in program, and while he didn't break it down to specifically China, he told analysts that compared to the previous year, the volume of trade-in sales were five times greater. Maestri also said Apple returned to growth in mainland China over the three-month period ending in June.
Separately, Cook also spoke about the
pressures on Apple to move production out of China
, and said that the company's products were basically "made everywhere." He also said that Apple is currently investing more in increasing its manufacturing capacity in the United States.