Apple's Podcasts app introduces new content categories
As promised by at Apple's Worldwide Developers Conference in June, the company on Thursday began rolling out new categories in its Podcasts app to help listeners browse through and find new content.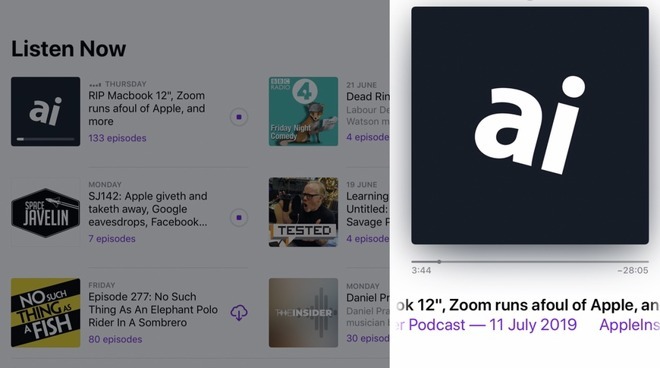 A minor change, the new categories and subcategories lists are designed to streamline curation of an ever-growing library of available podcasts. With new genres like Fiction and True Crime, users can surface popular series and ongoing shows without scrolling through scores of titles in tangentially related genres.
The new classifications are showing up in the Podcasts app under the "Browse" tab in a section called "Browse by Category." Along with the aforementioned True Crime and Fiction, listeners can find podcasts in Arts, Business, Comedy, Education, Government, Health & Fitness, History, News, Kids & Family, Leisure, Music, Society & Culture, Religion & Spirituality, Science, Sports, Technology, and TV & Movies.
With the new category options, Podcasts now splits its content library into a total of 19 distinct genres, some of which have been renamed.
Drilling down, certain top-level categories are further split into a variety of subcategories. For example, Sports distributes content by sport including Wilderness and Fantasy Sports, while Comedy shuffles shows into subcategories like Improv, Comedy Interviews and Stand-Up.
The new category options are rolling out to Podcast app users now.
Fans of Apple news are welcomed to
subscribe to AppleInsider's podcast
, with new episodes airing every Friday.