An iPhone with in-screen Touch ID could ship as soon as 2021
Apple analyst Ming-Chi Kuo isn't limiting himself to rumors about 2019 and 2020 phones, and has published one now predicting that the 2021 iPhone will have both Face ID and Touch ID.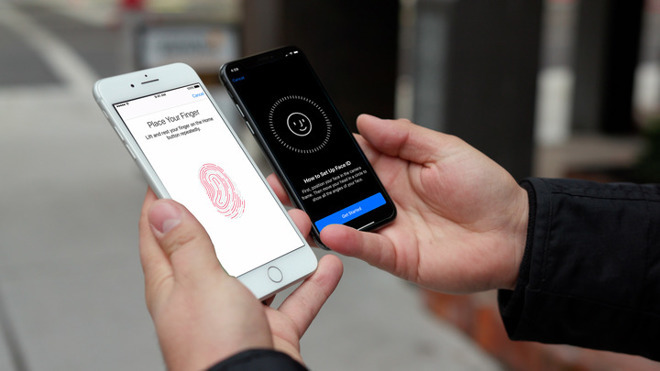 In a note published on early Monday morning,
Ming-Chi Kuo
predicts that the
2021 iPhone
may adopt fingerprint on display (FOD) technology in 2021. The expected supplier of the technology is Qualcomm, using its ultrasonic technology, rather than others that have been developed over the last year or so.
Kuo believes that "four critical technical issues" will improve in the next 12 to 18 months. Limiting factors cited are module thickness, sensing area, power consumption, and lamination yield rate.
Apple has filed patents on the technology, which Kuo believes proves Apple's continued interest in implementing under-screen solutions.
In April,
Apple was granted a patent to turn the entire display into a fingerprint reader by taking advantage of acoustic imaging -- exactly what Kuo has predicted here.
A slightly different implementation is apparently also in the works, using a
series of pinholes
in the display panel, which would allow for an optical sensor. It is less likely that this method will be used, according to Kuo, however.
Apple maintains that the chance of another face matching a stored user is about one in a million. Identical twins have on occasion fooled the system, and it is possible to train the system with a failed
Face ID
unlock and a PIN entry to identify two people that look substantively alike.
Touch ID
has a one in 50,000 unlock with somebody else's fingerprint.