Apple under investigation by Japan's FTC over supply contracts
Japan's Fair Trade Commission has opened an investigation into Apple's dealings with local parts makers, some of which signed contracts with the tech giant that could violate antimonopoly laws.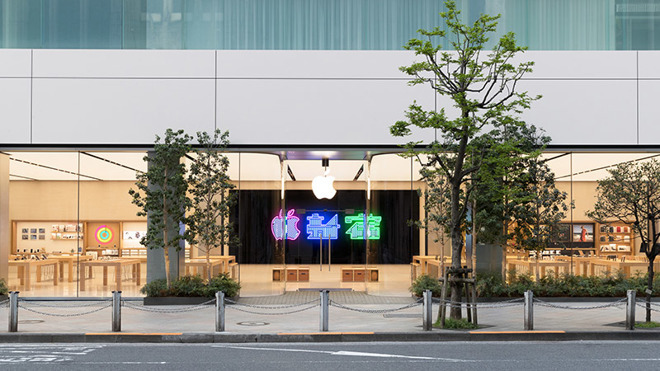 Apple's Shinjuku retail outlet.
According to a
Mainichi Shimbun
report on Monday, a
survey and interviews conducted
by the Japanese regulator revealed Apple contracts require parts makers to furnish free technology and manufacturing knowledge in return for the company's business.
As noted by
Reuters
, in addition to the questionnaire, one unnamed Japanese firm
lodged a complaint
on grounds that the contract infringed its intellectual property rights. In response, Apple threatened to terminate dealings with the firm, the original report said.
The FTC is investigating whether Apple abused its dominant industry position to wrangle advantageous contract terms and conditions. Specifically, the body seeks to determine if Apple's contracts amount to "abuse of superior status" as detailed in country's Antimonopoly Act.
Apple has a number of business relationships in Japan, including contracts with firms that provide first-party Apple Watch bands, coatings and ink technology used in various products including iPhone.
The Cupertino tech giant is no stranger to Japan's FTC. Last July, the regulator concluded an investigation that sought to determine whether Apple's agreements with mobile carriers amounted to anticompetitive behavior.
Initiated
in 2016
, the probe took a closer look at Apple's contracts with NTT Docomo, KDDI, and SoftBank on claims that the networks were forced to subsidize iPhone. Costs stemming from the Apple's requirements were subsequently passed along to consumers.
Apple was informed of the potential antitrust violations and amended its contracts in a move that
largely placated
the FTC.