'Apple Watch Series 5' screen expected to be supplied by Japan Display
Ming-Chi Kuo is predicting that the "Apple Watch Series 5" is just around the corner, and will use some of the first OLED screens from Japan Display.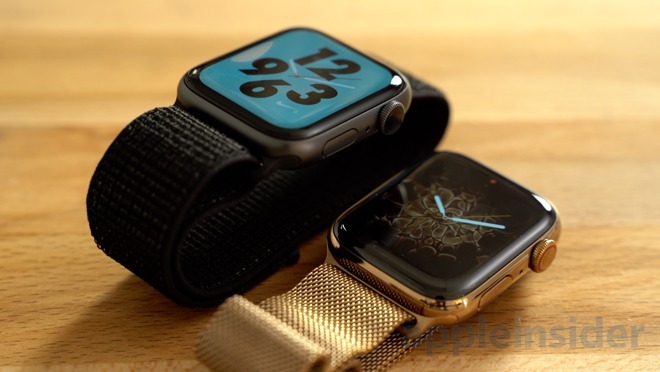 Little has been said about the "Apple Watch Series 5" so far. Ming-Chi Kuo has said that around 20 percent of the screens for the new unit will come from Japan Display, fresh off of its recovery from reinvestment. It was
first rumored
in April that Japan Display would get these orders.
It isn't clear if Kuo's
report to Chinese media
is a reiteration of the April rumor, or sourced from new information exiting the supply chain. Kuo also believes that the percentage will increase over time, escalating to very nearly the entire supply in two years.
Kuo has previously predicted that there would be a ceramic Apple Watch in 2019. Ceramic wasn't available
for the Apple Watch Series 4
. This may have been because of poor sales, production issues, or simply because Apple no longer felt it was necessary.
Japan Display combined the display arms of Hitachi, Sony and Toshiba to better compete with Samsung and LG Display. Heavy investment in LCD production and a late shift to OLED damaged the company's prospects, leading to the bailout discussions.
Japan Display had been suffering for a few years because of declining LCD panel orders. After a year of discussions, the company raised sufficient funds to launch an 80 billion yen (about $738 million) bailout. About $100 million of that bailout is thought to come from Apple.
Even without OLED orders, Apple is JDI's most important customer. Orders for iPhone LCD panel orders account for about 60% of JDI's revenue for the 2018 fiscal year.