Disney+ will stream to Apple TV, iPhone, iPad at launch - but not to Amazon Fire
Disney's upcoming streaming service Disney+ will be available to use on a wide variety of streaming platforms including the Apple TV, iPhone, and iPad at launch when it goes live on November 12.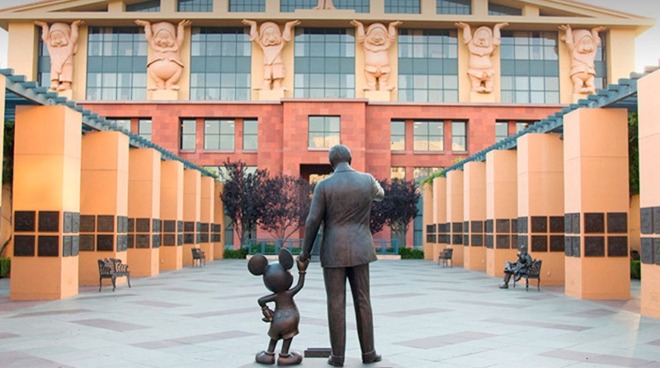 Revealed on Monday, the list of devices that will be able to
access Disney+
features a wide array of popular hardware, with Apple's entire ecosystem represented on the list. The Apple TV, iPad, and iPhone will have apps for streaming, with support for browsers also meaning Macs will be able to view content on the service as well.
The full list of devices also includes Android smartphones and tablets, Android TV, the Google Chromecast, Roku streaming players and Roku TV, the Xbox One, and the PlayStation 4. One noteworthy exception to the list is Amazon's entire ecosystem, with neither the Fire TV streaming hardware nor the Fire tablet directly lineup included in the initial list -- but in theory the apps can be sideloaded.
While users will be able to subscribe on iOS and tvOS devices directly, it is unclear if the service will be directly compatible with the new Apple TV experience, though there are plans to integrate content with the Apple TV app so shows and movies from the service will be included in suggestions.
Arriving November 12, the service will cost $6.99 per month in the United States, with rollouts in Canada and the Netherlands at the same time for $8.99 Canadian dollars and 6.99 euro per month respectively, with Australia and New Zealand joining the roster the following week, and most major markets within two years of launch. Annual subscriptions will also be offered at a discount, with the US subscription costing $69.99 per year.
An extra bundle will also be offered, combining Disney+ with ESPN+ and an advertising-supported Hulu subscription, at $12.99 per month.
Disney+ will provide access to the company's vast back catalog of content, including classic films from the "Disney Vault," as well as original content based on popular franchises such as Star Wars and the Marvel Universe. Content from acquisitions, such as
21st Century Fox
, could also make an appearance on the service.