Apple Arcade may cost $4.99 per month to access iOS games
Posted:
in iOS
edited December 2019
Apple Arcade, the iPhone maker's in-testing game subscription service, could cost consumers $4.99 per month when it launches, with the added possibility of Apple offering a free trial and enabling Family Sharing for the program.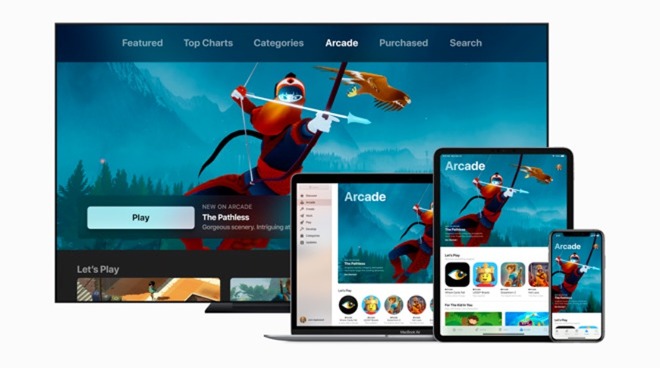 The upcoming
Apple Arcade
promises to offer gamers access to a selection of iPhone and iPad titles each month, with each game offered complete with no in-app purchases nor advertising. While a subscription for the service is anticipated, as with other areas of its Services arm Apple launched earlier this year, the pricing of the offering has yet to be revealed.
So far, the only price being paid for Apple Arcade is $0.49 per month with a one-month free trial, with the service available only to Apple employees as part of a limited
internal "carry test."
That test will draw to a close with the launch of iOS 13.
According to analysis of the Apple Store app's API,
9to5Mac
reports
the price for consumers will be $4.99, complete with a customary one-month free trial. As part of the service, Family Sharing will be enabled, so up to six members of the family will be able to take advantage of the "all you can play" service.
The launch date for Apple Arcade remains unknown, but due to the test program's closure for iOS 13's launch, it is probable that it will go live at around the same time, if not long after the iOS release.
Apple has so far reportedly invested more than
$500 million dollars
on the project, which is set to showcase over 100 titles at launch. Early game builds on the test version of Apple Arcade include
Way of the Turtle, Down in Bermuda, Hot Lava, Sneaky Sasquatch,
and
Frogger in Toy Town
.