Ivory, Moss, & Navy Powerbeats Pro on sale from August 22
Apple will start sales of three new colors of the Beats Powerbeats Pro starting from next week with options of Navy, Ivory, and Moss joining the roster alongside the existing Black in preorder from August 22 via its online store.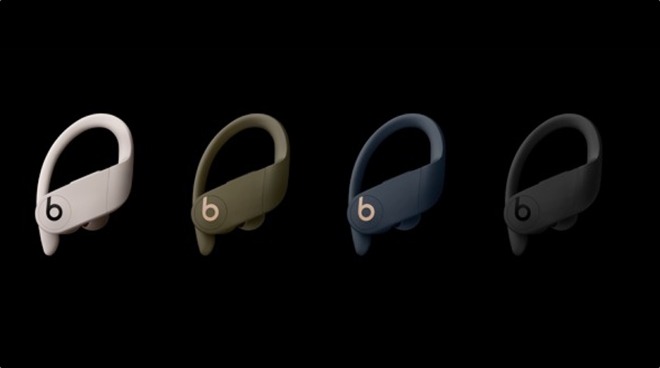 First unveiled
in April
, the
Beats Powerbeats Pro
wireless earphones were sold to consumers in Black, with the three other color options advised to go on sale during the summer. Four months after launch, those three colors will soon be available to purchase by users who want a different shade of audio accessory.
The Ivory, Moss, and Navy options will be available to order from Apple.com from August 22. Shipments of the alternate colors won't be anticipated to arrive with consumers until the following week, on August 30.
While unlike the initial rollout, which
slowly staggered
the release of the Black model in different markets, the new colors will be available globally, simultaneously across all countries the model is currently sold. Pricing for the color alternatives will be the same as the original, at $249.95.
While similar in style to the Powerbeats 3 line, the Pro range shares functionality with Apple's AirPods, taking advantage of Apple's H1 headphone chip to power "Hey Siri" voice activation as well as enhanced wireless connectivity with a host iPhone, iPad, or Mac. As part of the Beats lineup, it also has tuned drivers for a full, rich sound, while its updated water resistant shell and ear hooks makes them more suitable for use during physical exercise.