App Store shakeup limits simulated gambling to users aged 17+
Apple is changing how some apps are presented in the App Store, with a message to developers warning simulated gambling apps are now rated 17+ in all countries, while enabling some apps with mature content to be available to users in the Republic of Korea aged 19 or over.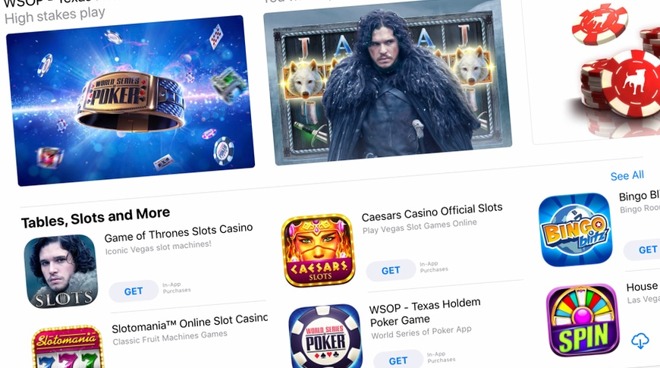 The email to developers advises of two changes to the age system in the App Store, relating to apps with mature themes in two areas. While the main change relates to apps with "Simulated Gambling," there are also alterations to allow more mature apps to be used in South Korea.
Cited as an attempt to "ensure our global age rating system continues to help make the App Store safe for kids," Apple's email states apps featuring "Frequent/Intense Simulated Gambling" will be rated 17+ in all countries and regions starting August 20, 2019." The change affects many different apps that offer a gambling experience without real-money wagers, such as poker games and slot machine apps that use a virtual currency.
Apple claims it has "worked with the government of the Republic of Korea" to make more App Store apps available in the market, "in an effort to open up additional opportunities for developers." Under the change, a selection of apps meeting one of a list of criteria can offer their apps within the App Store to users aged 19 or over.
Affected apps require a
Rating Classification Number
from the Game Rating and Administration Committee in
App Store Connect
from August 20 to be available for purchase in the market. Apps with a number entered as of today will be published later this week.
The affected apps include those within the Casino subcategory with an age rating of 17+, as well as apps in the Games or Entertainment categories with "Frequent/Intense" selected for at least one of "Simulated Gambling," "Sexual Content or Nudity," "Realistic Violence," or "Alcohol, Tobacco, or Drug Use or Reference" within App Store Connect.