DOJ working with state attorneys general on big tech probe
The U.S. Department of Justice is consulting a group of state attorneys general on what promises to be a wide-ranging antitrust probe into major technology industry firms Amazon, Apple, Facebook and Google.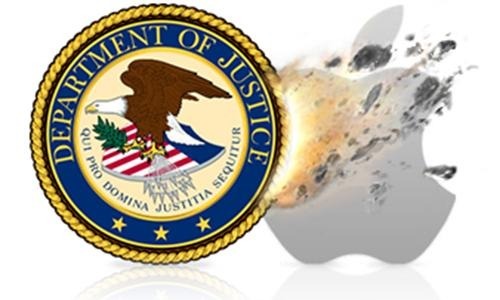 At a tech conference in Colorado on Tuesday, Assistant Attorney General for the Justice Department's Antitrust Division Makan Delrahim said the agency
is looking into
previously approved acquisitions, reports
Reuters
.
"Those are some of the questions that are being raised [ ] whether those were nascent competitors that may or may not have been wise to approve," Delrahim said. "Whether the intention of the incumbent was to purchase some of those competitors, I don't know. I'm not privy to the facts of each of those investigations."
In July, the DOJ
announced an antitrust investigation
into "the widespread concerns that consumers, businesses, and entrepreneurs have expressed about search, social media, and some retail services online." Separate probes into Apple and Google are being prepared but could intersect with the review, officials said at the time.
The DOJ seeks to determine what effects, if any, tech companies operating large platforms have on consumer pricing and segment innovation and quality, Delrahim said. He added that the government might soon request documents and other information related to its probe.
So far, the companies appear willing to participate, and after the July announcement "immediately reached out to work with us in a cooperative manner to provide information that we need as far as the investigation," Delrahim said.
What role the state attorneys general play in the probe is unknown, but Delrahim noted, "It's safe to say more than a dozen or so state attorneys general that have expressed an interest in the subject matter."
On Monday, a
The Wall Street Journal
report claimed
up to 20 states are ready
to launch an organized probe into potential anticompetitive practices undertaken by major tech players. A formal announcement could arrive within the next month.