How to change your Apple Watch to metric measurements
It's easy to have your Apple Watch show you all of your activity details in miles or kilometers, whichever you prefer -- except that Apple doesn't make it obvious how to do it.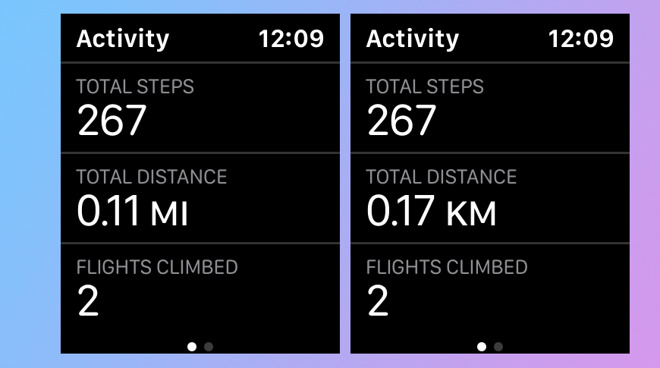 One thing changing from Imperial to metric won't do is make it look like you're exercising enough.
No matter what Apple device you get, you will be asked questions about what region you're in as you set it up. The entire reason is so that many settings can be correctly set for you, and that includes which units you prefer.
Set up your Apple Watch in France and those nagging activity stats are going to use metric measurements. Set up the same Watch in New Jersey, and it'll be recommending how many miles you should walk this month.
The idea is that it works the way you do, and usually it's right -- but not always. Maybe you've moved regions. Or maybe you're sharing activity data with a lot of friends and while your Watch translates their achievements into miles, you need to know the kilometers for that heated discussion over a restaurant table.
And then you might well just happen to prefer Imperial over metric measurements. Apple makes it easy to make the switch -- but it does not make it obvious how to do it at first glance.
First, use your iPhone
This is one of those Apple Watch settings that has to be done on your iPhone. And it's one of those Apple Watch settings that you do not control in the iPhone's Apple Watch app.
Instead, open the Health app. Then:


Tap on Activity


Scroll down to Walking + Running Distance and tap


Scroll down to Unit and tap


Choose between km and mi for kilometers and miles


If you do this with your Apple Watch's Activity screen open and scrolled down to your
Total Distance
today, you'll see the units change instantly.
Keep up with AppleInsider by downloading the AppleInsider app for iOS, and follow us on YouTube, Twitter @appleinsider and Facebook for live, late-breaking coverage. You can also check out our official Instagram account for exclusive photos.