Apple TV+ 'Dickinson' headlining Tribeca TV Festival
Apple TV+ comedy 'Dickinson' will be headlining the third annual Tribeca TV Festival on September 14, with the Hailee Steinfeld series featuring in panels during the festival, to promote the show ahead of the video streaming service's formal launch.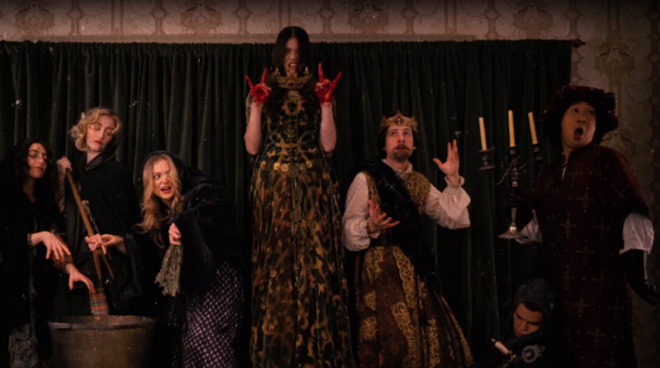 Headlining the Tribeca TV Festival barely a week after a teaser trailer for the show was revealed by Apple,
"Dickinson"
is a half-hour comedy based on poet Emily Dickinson, seeing the 19th century through her unique filter. The trailer showed Dickinson wanting to partake in "wild nights," as she attempts to "become a great writer."
As part of promotional activities for the festival,
Variety
reports
series creator, showrunner, and executive producer Alena Smith will be taking part in a panel discussion alongside stars Hailee Steinfeld and Jane Krakowski. The panel will take place after the show premieres at the festival on September 14.
"Dickinson" will be the first regular TV role for Steinfeld, who is best known for roles in "True Grit" and "Pitch Perfect" alongside her musical career. David Gordon Green will direct and executive produce alongside Smith, as well as Alex Goldstone from Anonymous Content, Darlene Hunt, and Michael Sugar and Ashley Zalta from Sugar23 Productions.
A release date for "Dickinson" has yet to be announced, though it is likely to arrive shortly after the launch of Apple TV+ itself, if not part of the launch roster.
The Tribeca TV Festival starts on September 12, and runs until September 15.