Gallaudet University praises Apple's commitment to accessibility and inclusivity
Gallaudet University, a liberal arts university that focuses on working with deaf, hard of hearing, deafblind and hearing students, has posted a video praising Apple CEO Tim Cook and the company itself for continued commitment to inclusivity and accessibility.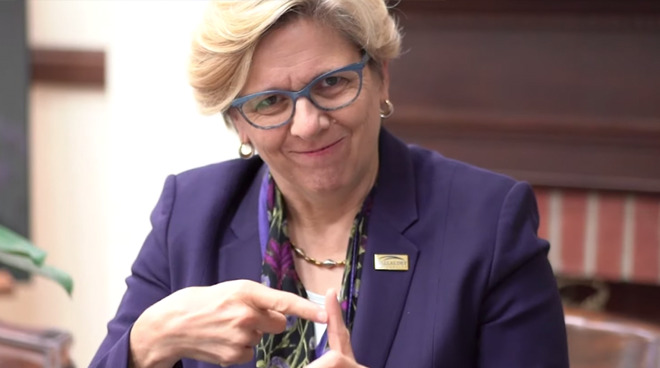 The video features Roberta J. Cordano, the president of Gallaudet University, who explains the importance of her recent trip to an Apple Store. During her trip, she observed the training of Gallaudet's kindergarten through twelfth grade teachers, working out of the school's Laurent Clerc National Deaf Education Center, as they worked on their bilingual curriculum.
Gallaudet University had specifically chose to utilize iPads as learning tools for deaf and hard-of-hearing students.
"This was an unprecedented opportunity for us, our community, for Apple, and for Gallaudet. Gallaudet made an investment decision to purchase iPads for all of our K through 12 students on the recommendation of our teachers and staff," signs Cordano. "This was after various technological options were assessed to decide the best fit for bilingual learning. We selected your iPads."
The video showcases a highlight reel of Apple's accessibility features throughout the ages, as well as people utilizing FaceTime to communicate via sign language. In the past, Apple has invited
those in the deaf and blind communities
to attend workshops to learn how to code in Swift, Apple's macOS, iOS, and tvOS coding language.
It also highlights Apple's decision to hire 22 deaf employees at Apple Carnegie Library in Washington DC. Tim Cook is shown at the opening, greeting the new employees on their first day.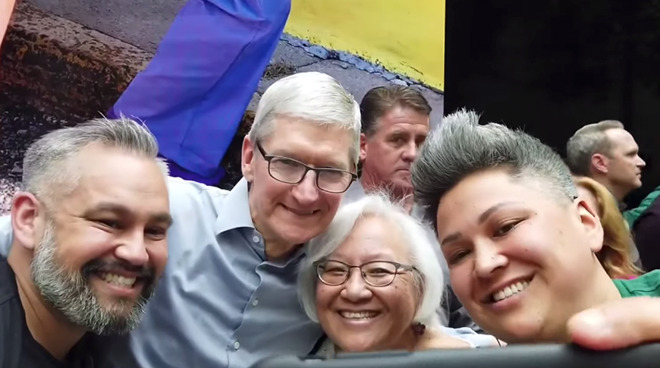 "The combination of the impact of our decision to adopt your technology," signs Cordano, "Along with Apple's corporate commitment to accessibility and diversity and hiring people with skills is simply unmatched."
Apple has made a name for itself in terms of accessibility, especially in recent years.
Apple's Accessibility page
, features prominent banner text that reads "Technology is most powerful when it empowers everyone."
Other innovations in Apple's commitment to accessibility have included
an expanded voice-control system
set to roll out in iOS 13, as well as
the ability to use a mouse with iPadOS 13
for users who may not be able to use a touch screen.