ICYMI -- Action cams, screen protectors, & more
Each week, there are a ton of great products that get released that we don't have time to cover. Here are our top picks for new gear from the last seven days you should check out including new iPhone-connected action cams, VisionGuard screen protectors, and more.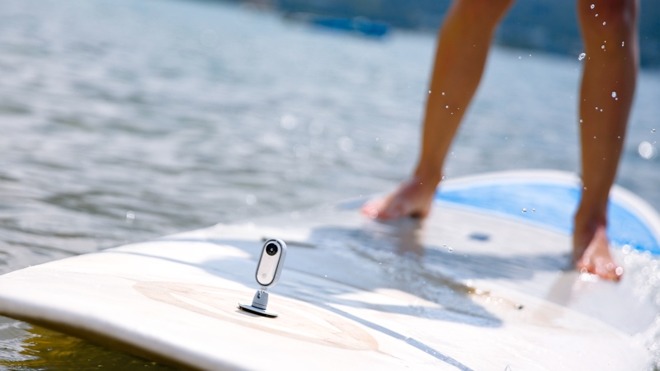 Insta360 Go
Insta360 Go
Insta360 is launching its first non-360-degree camera, the "Go". Insta360 describes it as "the world's smallest stabilized camera" and can be mounted nearly anywhere with a large lineup of accessories.
At merely 18.3 grams, and roughly 2-inch long, it is small enough to be mounted or worn and is more compact than GoPro or DJI Osmo action cameras.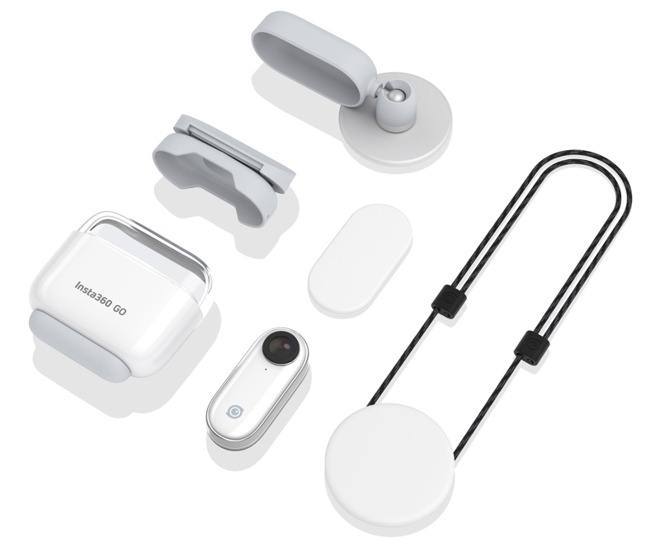 Insta360 Go
The camera records video in 30-second clips as well as capturing photos. It also has a hyperlapse feature that can capture continuous shots fo rup to 30 minutes and other unique modes.
It is stabilized using its FlowState technology which we've tested on its previous 360-degree cams.
Once imported into the app, footage can be organized by type as well as edited together.
Stay tuned to
AppleInsider
for a full review soon.
The Insta360 Go can be picked up
on Amazon for $199
.
Casetify + Lisa Frank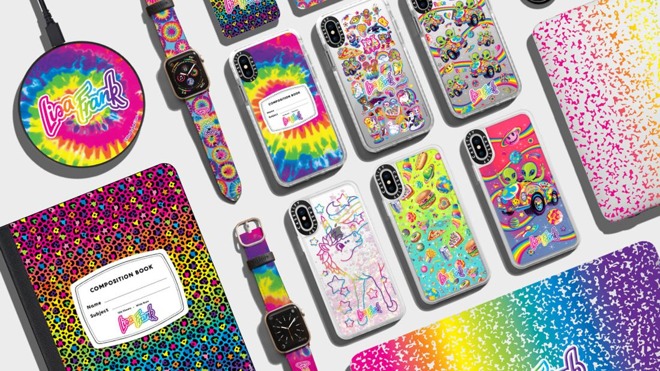 In an 80s and 90s throwback, Casetify has partnered with Lisa Frank for a new series of iPhone cases, Apple Watch bands, and more.
All the new designs are vivid and colorful, many with tye-dye, rainbows, and peace signs involved.
Aside from cases and bands, there are also wireless chargers, phone pockets, notebooks, phone ring holders, and MacBook skins.
The entire line can be picked up on
Casetify's website
.
InvisibleShield Glass Elite VisionGuard+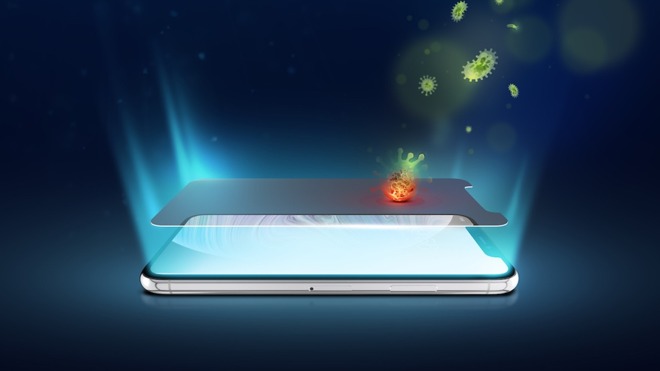 InvisibleShield Glass Elite VisionGuard+ screen protector
InvisibleShield has launched a new iPhone screen protector with several unique features.
The anti-microbial infused glass is extremely shatter resistant and reduces bacteria by a quoted 99.99% on the phone's display. It has a unique ClearPrint coating to disperse oil from fingerprints and Eyesafe technology reduces the blue light emitted.
It also has rounded reinforced edges to prevent chipping and a smoother feel.
It can be picked up
for $49.99
for the iPhone XS, iPhone XS Max, and the iPhone XR.