Philips Hue Play HDMI Sync Box will coordinate your lights with the television
If you're looking for a fun, new way to experience your media, check out the Philips Hue Play HDMI Sync Box and take your home theater experience to the next level.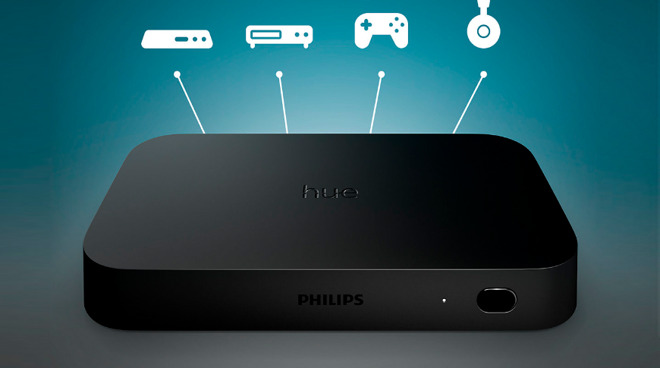 Connect up to four HDMI devices to the Philips Hue Play HDMI Sync Box, including gaming consoles, smart TVs, streaming equipment like the
Apple TV,
audio equipment, and more. Users can sync up to ten color-capable Philips Hue lights, which will respond to the content being played through the HDMI connection.
This means that users be able to enjoy fully immersive movies, games, TV shows, and music. Enjoy your favorite Netflix and Apple TV+ shows with dynamic, responsive lighting, or experience your music with an added visual element.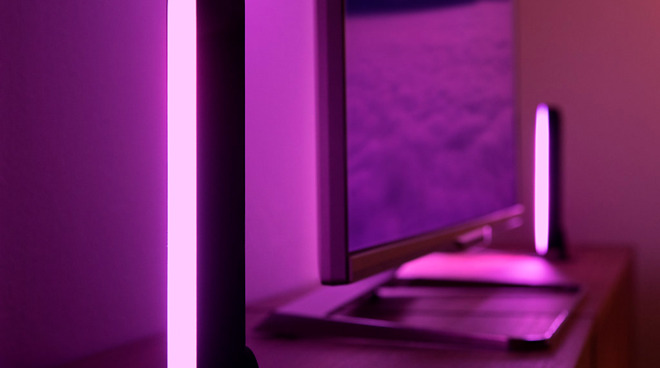 "People love to escape the pressures of everyday life by getting lost in their entertainment," said Jasper Vervoort, Business Leader, Home Systems & Luminaires, Philips Hue at Signify. "We are proud to present the new Philips Hue Play HDMI Sync Box and give them a simple way to make that possible."
The Sync Box itself is a small, unobtrusive box that tucks away in your media center without drawing much attention to itself. Setup is easy, though it does require a Hue Bridge in order to work.
The Philips Hue Play HDMI Sync Box can be controlled from the Philips Hue Sync app, giving users the chance to personalize and control the lighting to fit their preferences. This includes the brightness, speed, and intensity of the effects. Users will also be able to configure the default settings, making it even easier to enjoy the synced content every day.
If you're interested in getting your own Philips Hue Play HDMI Sync Box, you can
pre-order the sync box from Philips for $229.99.
Orders will ship on October 15.