'Helpsters' and 'Ghostwriter' Apple TV+ trailers now available
The first trailers for "Helpsters" and "Ghostwriter" have been released, giving parents and kids a first look into some of the kid-friendly content being released to Apple TV+.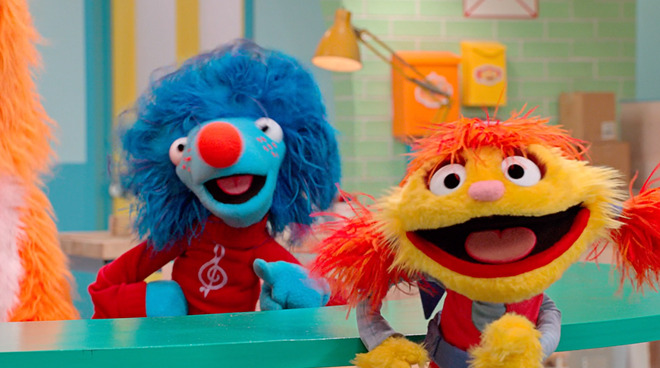 Apple TV+
has announced several titles, with many being targeted toward the more traditional adult audience. Dramas like "
See
" and
"The Morning Show"
have already made their trailer debut, showing what Apple TV+ has in store for more mature audiences.
However, Apple TV+ isn't only for adults. "Helpsters" and "Ghostwriter" are two recently announced titles that cater toward children.
The trailers for both "Helpsters" and "Ghostwriter" are now available to watch on
Apple's TV+ page.
Helpsters
"
Helpsters
" features Cody, a plucky young muppet who runs a Helpster shop with her friends. Helpsters, the trailer explains, are monsters who love to help however, wherever, whenever, and whoever they can.
In the trailer, Cody explains how much she loves helping people, then shows off her shop and sings a cheerfully upbeat song with her friends, asking the viewer "How can we help you?"
The concept for the show is simple, though unique. Cody and her friends help customers who come into their shop. The twist? The show is aimed at teaching children some of the core concepts of coding. While it's not going to teach a child how to write an apt in Swift, it does lay down the foundation for learning programming, such as sequences of actions and functions.
Ghostwriter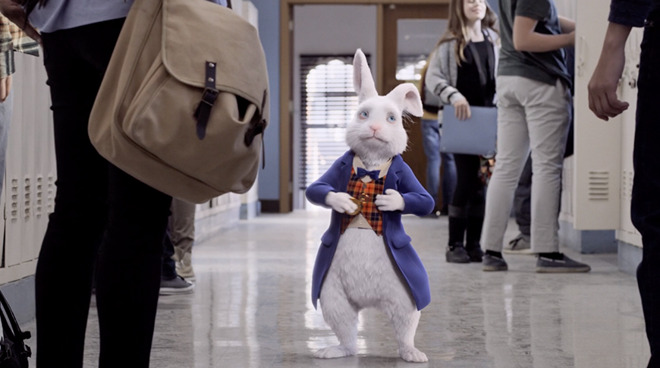 "Ghostwriter" is a reimagining of the early 90s PBS classic. While the original series focused on the characters solving mysteries with the help of a ghost, the reimagining is a bit different.
The trailer features the White Rabbit from literary classic
Alice in Wonderland
searching for help in an elementary school hallway. When he stumbles upon a group of four kids, they divulge that they've been receiving text messages from a ghost. One of the characters, Donna, believes the ghost has brought the rabbit to them.
The aim of "Ghostwriter" is to help bolster the reading skills of elementary school students. This time around, the characters will have to help rescue classic literary characters and get them back to their correct pieces of fiction.