iPhone 11 Pro may have extra 2GB of RAM devoted to the camera
Posted:
in iPhone
edited December 2019
Speculation is rising that the iPhone 11 Pro has more than just application RAM, and has additional RAM devoted to just computational photography.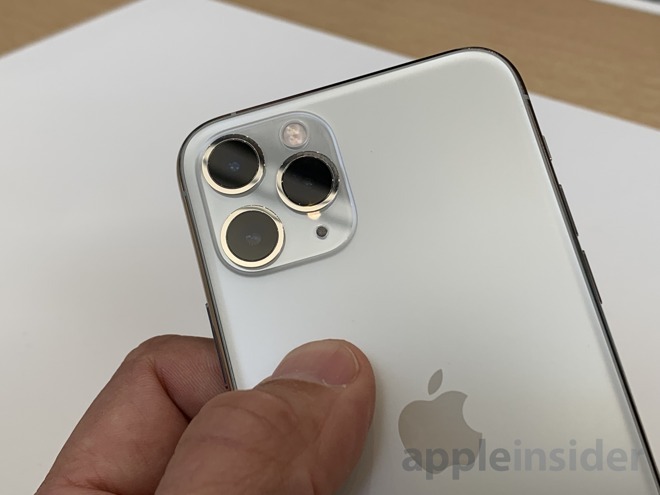 Following a Xcode
delve on Wednesday
looking at Apple Watch and seventh-generation iPad specifics, developer Steven Troughton-Smith says that there's a possibility that there is camera-only RAM.
Several people have now suggested to me that there may just be an extra 2GB of RAM dedicated to the camera. All of this new photo stuff & Deep Fusion doesn't come cheap, it seems. I have no way of verifying these details right now, and to the user it wouldn't be visible anyway
This RAM would be above and beyond that 4GB, bringing the total in the
iPhone 11 Pro
line to 6GB. If this is the case, those 2GB are allocated specifically to photography and not accessible to the user's application space.
At a glance, this seems to make sense. Things like simultaneous recording and other computational photography tasks are RAM-intensive, and 2GB of RAM devoted to the features takes the load off of the system as a whole. In fact, one Twitter user on the thread by Troughton-Smith notes that opening the camera app on an unspecified older iPhone "blows away" other RAM and system resource-intensive applications in the process.
Additionally, early rumors about the iPhone 11 Pro suggested that the device
had 6GB of RAM
. It's only been since the iPhone has been in the hands of folks outside Apple that
the 4GB of application RAM
was proven.
A full analysis will require the iPhone firmware, and a disassembly of the data contained within. Troughton-Smith says that he'll be looking into it soon enough.
Fundamentally similar to the 2018
iPhone XS
and
iPhone XS Max
, the iPhone 11 Pro and
iPhone 11 Pro Max
were revealed at Apple's "By innovation only" event at the Steve Jobs Theater on September 10. Equipped with new Super Retina XDR 5.8-inch and 6.5-inch OLED displays, the new models might look similar to their predecessors, but add significant speed improvements and new functions like novel camera capabilities.
The iPhone 11 Pro Max comes in silver, gold, space gray and new midnight green finishes. Regardless of finish, the iPhone 11 Pro Max begins at $1,099, and will ship to users on September 20.