Amazon's AirPods competitor may include fitness-tracking features
Amazon's rival to Apple's AirPods will include fitness-tracking capabilities, a report claims, with the online retail giant's audio accessories set to be accompanied by a new audio-focused Echo that includes a woofer for better sound quality.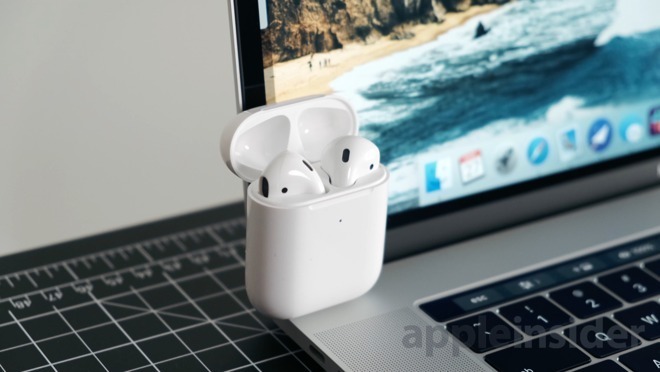 Rumors of an Amazon version of
AirPods
have been around since Apple's wireless earphones saw success at retail. Amazon's attempt was
previously said
to be Alexa-powered, akin to AirPods using
Siri
, but with a strong focus on audio fidelity, though the functionality may go further than that.
According
to
CNBC
, the wireless earbuds are under the codename "Puget," and will include an accelerometer. The additional sensor will enable it to perform fitness tracking functionality, including recording the distance run, calories burned, and the pace of running, a person "directly involved in the project" told the report.
Neither the first nor second generation AirPods include fitness tracking capabilities, electing instead to provide audio and connectivity with an iPhone via Siri.
Rumors and patents
have suggested a version of AirPods could be on the way, but so far Apple has left such functionality largely to the Apple Watch.
The hardware, which would work on both iOS and Android devices, are tipped to cost $100 when they ship, undercutting other major brands of wireless earphones, including Apple's AirPods and the Beats PowerBeats Pro.
The earphones are not the only audio devices Amazon is working on. The source claimed the firm is working on a bulkier version of the Echo, which will directly compete with the Apple
HomePod
. Focused on sound quality, the speaker is intended be the central unit in a home, including higher quality built-in speakers and a woofer, something not included in the original Echo nor the compact Echo Dot.
Amazon's moves into the premium smart speaker market may be an expansion of its current strategy to dominate
in the value
and mid-tier, leaving the high-end to firms like Apple
and Sonos
. Meanwhile, despite not having a low-cost option, Apple is seeing HomePod
success in China
, a country Amazon has no real presence within with regard to Echo.