'Look what you can do with iPadOS' video shows off new features
Apple's new video on YouTube serves as a quick, 60-second primer to the new features in iPadOS 13.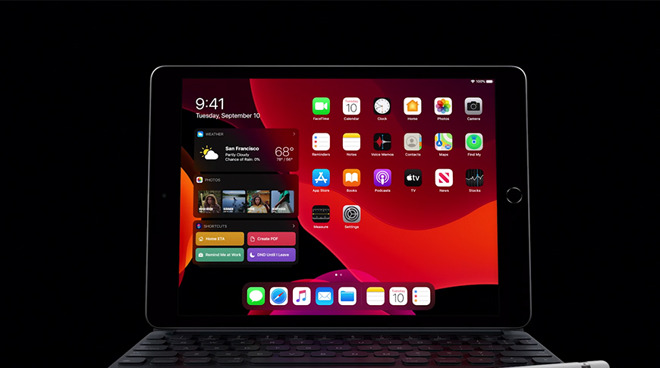 The
iPad
gets a fresh new operating system today --
iPadOS 13
-- and with it comes a
slew of new features.
The
new operating system
is still based off of iOS, but has been revamped to take advantage of the iPad's larger screen.
It starts off by showing iPadOS's new ability to quickly cycle through apps with a swipe from the side. And just like
iOS 13,
you now can swipe to type on the iPad as well.
The iPad gains the ability to screenshot full pages, rather than simply what shows up on screen. This is especially useful for webpages and PDFs that you may want to keep on hand. Need to mark something up? iOS 13's markup features have been redesigned to make it even easier.
Apple also shows the highly anticipated file management system, allowing users to plug in USB drives and quickly move files between devices or simply save on space.
The video ends by highlighting the newly added video editing features, giving users the ability to quickly edit videos from right within the photos app.