Facebook to face DOJ antitrust investigation, report says
Less than a month after a group of state attorneys general opened an investigation into Facebook over potential antitrust violations, a report on Wednesday claims the U.S. Department of Justice will soon begin its own inquiry into the social network's business practices.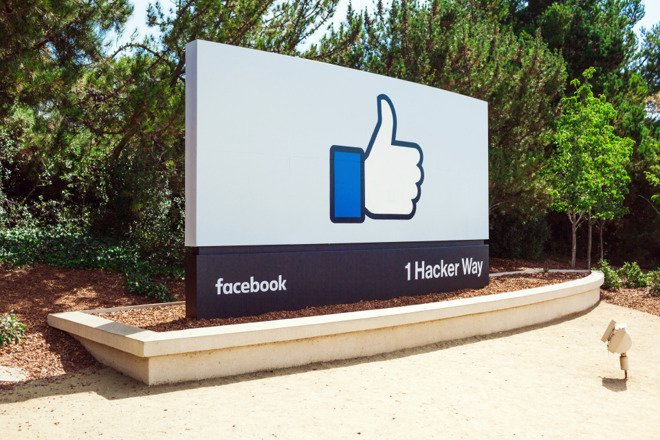 Citing a source familiar with the matter,
Reuters
reports the DOJ is
ready to probe
Facebook over antitrust issues.
News of the pending investigation arrives after a cadre of state attorneys general, led by New York, officially
announced an examination
of possible anticompetitive conduct stemming from Facebook's "dominance in the industry." Colorado, Florida, Iowa, Nebraska, North Carolina, Ohio, Tennessee and the District of Columbia are involved in the investigation.
Facebook in July revealed it was being scrutinized over similar antitrust issues by the Federal Trade Commission, a body that
fined the company $5 billion
that same month over privacy violations related to the Cambridge Analytica scandal.
The House of Representatives Judiciary Committee is also delving into the social media giant's business practices.
Government agencies earlier this year initiated a wide-roving review of major tech industry players Amazon, Apple, Facebook and Google. Previous reports indicated the DOJ would handle Apple and Google, while the FTC takes on Amazon and Facebook. As noted in today's report, the Justice Department more recently announced plans to probe certain unnamed online platforms, a move that sparked concerns of overlap with FTC operations. It seems Facebook will face examination by both agencies.
Google
earlier this month
confirmed a DOJ investigation was underway, with the search monolith later saddled with an antitrust probe involving state attorneys general
representing all 50 states
.
Apple has so far avoided a formal investigation, but lawmakers appear to be circling. In September, the House Judiciary Committee's Subcommittee on Antitrust, Commercial and Administrative Law included Apple in a
requested for documents
pertaining to competition problems and anticompetitive conduct, among other issues.
The subcommittee asked Apple for information regarding so-called "
Sherlocking
" of apps and software features, limitations applied to
parental control apps
and App Store policies.