Amazon Prime Video app wasn't available on iOS, tvOS app stores on Friday
Posted:
in iPhone
edited October 2019
On Friday, the Amazon Prime Video app was not searchable in the iOS and tvOS app stores for several hours, in what now appears to be a technical issue.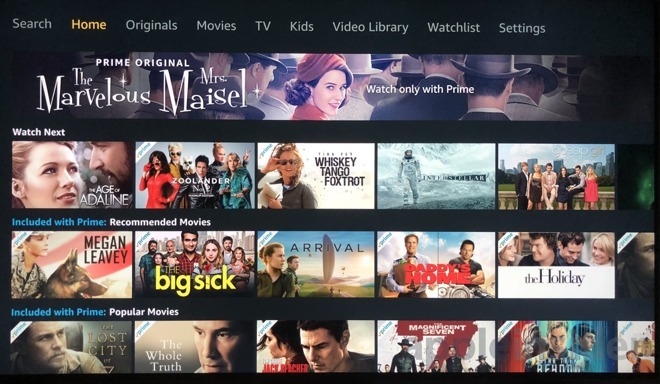 At about 11:00 A.M. Eastern Time, the Amazon Prime Video app was no longer discoverable in a search on the App Store. However, the App Store page
still existed
at 11:32 for the application, including information around Thursday's update to the app. At 11:42, the page was made unavailable.
There are reports on social media that claim that the Amazon Prime Video is not functional, as a result of the purge. But,
AppleInsider
can confirm that existing app installations work on iOS 13.1.2, the iOS 13.2 beta, and the tvOS 13 release version.
Given that Amazon issued that app update on Thursday night for X-ray view in some sporting events, a business clash seems unlikely. More likely is a problem with the update, forcing a withdrawal of the app temporarily.
At 4:12 P.M. Eastern Time, the Amazon Prime Video app was restored on both stores.
Update October 4, 2:51 P.M. Eastern Time:
Sources inside Amazon are telling us that the absence of the application on the App Stores is a technical issue, and access should be restored shortly.
Update October 4, 4:13 P.M. Eastern Time:
Amazon and Apple have restored the app to both the iOS and tvOS App Stores.