Trailer for Apple TV+ 'The Elephant Queen' teases herd's march across Africa
Apple has released a trailer for 'The Elephant Queen,' a documentary film arriving on Apple TV+ at its November launch that tells the story of a herd of elephants traveling across the African savanna.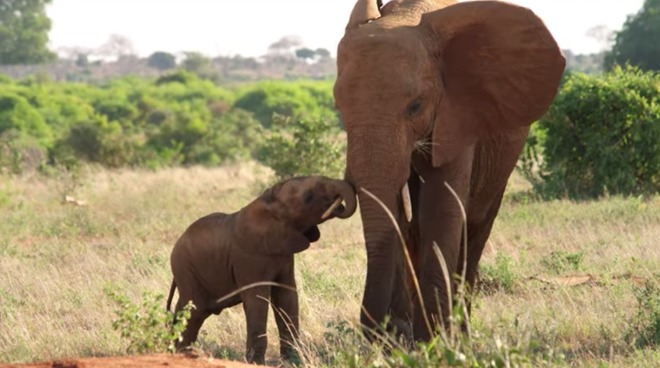 Released on Monday to YouTube, the official movie trailer for "
The Elephant Queen
" is billed as an "epic journey of love, courage, and coming home," as well as a "cinematic love letter to a threatened species."
Featuring majestic matriarch Athena, the film shows how she leads her elephant family through Africa in search of water. The trailer shows newborn elephant Mimi, WeiWei, and mother Athena living at a waterhole, until weather events force the herd to move on to a new home.
The film is narrated by British actor Chiwetel Ejiofor, who played Solomon Northup in "12 Years a Slave" as well as Scar in the remake of "The Lion King."
So far, "The Elephant Queen" has racked up some critical acclaim at festivals, including becoming an official selection at the 2018 Toronto International Film Festival and the 2018 BFI London Film Festival, as well as invited as a special selection to the 2019 Sundance Film Festival.
Apple will premiere "The Elephant Queen" on Apple TV+ as part of its
launch lineup
on November 1. The streaming service will cost
$4.99 per month
, though it will be offered to buyers of select Apple hardware free for year as a bonus.