You can now watch Twitch streams on your Apple TV
Amazon-owned game streaming service Twitch has finally launched its app for the Apple TV, allowing gamers to watch live streams of others from the Apple set-top box for the first time, alongside existing apps for iOS and the desktop.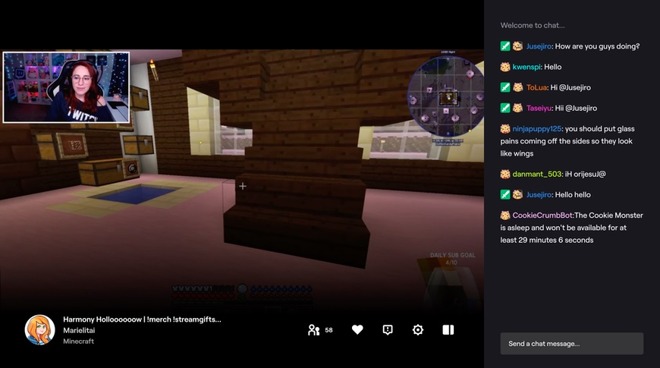 The
Apple TV
app became available as a
public beta
via TestFlight in early September, with it arriving fully on the Apple TV on Monday, one month later.
The popular service enables users to watch live video of others playing games, and using extra tools, be able to broadcast their gameplay for the world to view. In recent years, the service has expanded beyond its gaming roots, with streams available for art, music, food, and other subject areas.
Much like the iOS and desktop apps, users can watch live and prerecorded videos hosted by the service, as well as to take part in on-screen chat, which can be viewed by the streamers. The app also displays the view counts of streams, the ability to favorite a streamer, and to share unlockable emoji characters, usually offered as part of streamer subscriptions.
Unlike the
iPhone
version of the app, it is not possible to broadcast to a user's Twitch channel via Apple TV. Other platforms are able to perform some management of a user's live stream, but the Apple TV app is designed purely for consumption and not for broadcasting at all.
The app will appear on an iPhone or
iPad
user's Apple TV automatically if Twitch is already installed on their mobile devices, as well as with the setting to Automatically Install Apps enabled on the Apple TV itself. Alternately, users without an existing Twitch install or an iOS device can access the app via the Apple TV's own
App Store
.