Apple expected to launch AR Glasses in early 2020
Analyst Ming-Chi Kuo claims that Apple is to begin production of its Augmented Reality headset before the end of this year, and launch it in the second quarter of 2020.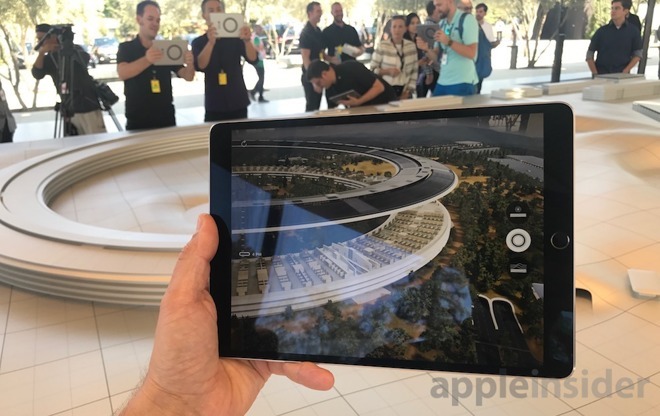 We'll finally be able to put down our iPads.
A new report seen by
AppleInsider
from generally well-informed analyst
Ming-Chi Kuo
claims that Apple is shortly to begin mass producing its
AR Glasses
, or
Augmented Reality
headset. The devices are said to commence manufacturing before the end of 2019, and Kuo says that they will be launched in the second calendar quarter of 2020.
Kuo believes that Apple will also then partner with unnamed third-party firms to produce what he refers to as AR helmets during 2020.
Kuo believes that the AR glasses will act as an
iPhone
accessory in the way the original
Apple Watch
did. That would mean the iPhone providing much of the processing power, and allowing the glasses to avoid cumbersome circuitry.
Apple has been working on augmented reality hardware, including the glasses,
for several years
, and it's now possible to see them fitting in with the company's broad
health ambitions
.
Previously, Kuo has reported that 2020 will
also see an "iPhone SE 2" style device
. Along with other sources reporting that the main 2020 iPhone range will include 5G, Kuo has claimed that their new redesign will be
reminiscent of the iPhone 4
.