Review: iFrogz Airtime Pro wireless earbuds are a solid alternative if you can't wear AirP...
New Airtime Pro wireless earbuds from iFrogz offers a lower cost alternative to Apple's AirPods, and one that may fit some people's ears better.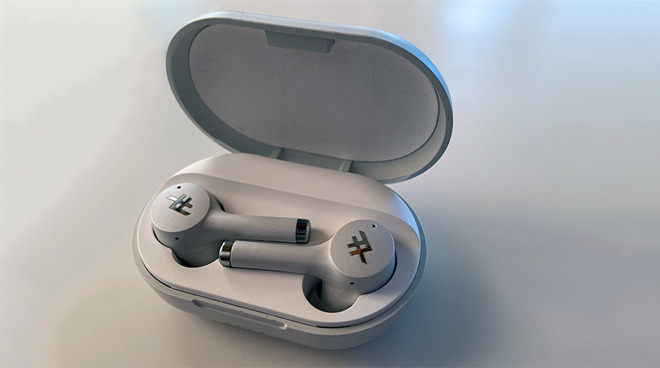 Utah-based iFrogz has come out with the
Airtime Pro
wireless earbuds, an upgraded version of their former
Airtime earbuds.
They've made some impressive changes which have lead to an overall increase in quality, but are they a good alternative to something like Apple's
AirPods
?
Appearance & features
The Airtime Pro earbuds are a stem-style earbuds, much like Apple's own AirPods. A big benefit of stem-style earbuds are the lack of the behind-the-neck cord, which I find often gets snagged on coat collars or bag straps.
The Airtime Pro earbuds come in three colors: black, white, and navy blue. I received a white pair, which have a matte, pearlescent quality to them that I really enjoy.
The Airtime Pro earbuds are IPX4 sweat resistant, too, which means they're gym friendly.
Comfort
The biggest benefit of the Airtime Pro earbuds is that for those who can't use AirPods due to their size and shape -- like me, for example -- they fit a lot more like a traditional in-ear earbud. The Airtime Pro earbuds come with three sizes of earbud tips, giving you the chance to find a size that has a decent chance of working for you. Some users do state, however, that the sizes run a little small.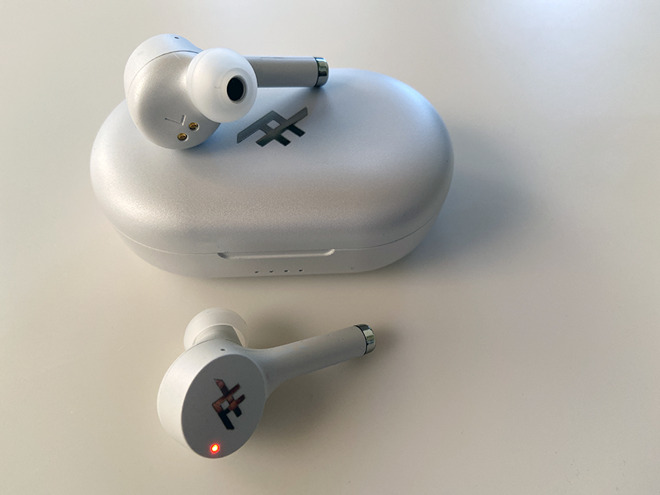 I also was impressed at the overall comfort these had. They're not heavy in the slightest, which meant that I didn't get the same ear fatigue I'd get from wearing other wireless headphones that feature a behind-the-neck cord.
Ease of use
These earbuds are extremely easy to use, which makes them a great choice for just about anyone. As soon as you open the case and take one out, it enters pairing mode. If you've never paired it with a device before, the setup is quick and easy. If you have paired it with a device before, it connects quickly and with no problem.
Controlling the Airtime Pro earbuds is easy, too. Looking to turn up the volume? Just tap and hold the right earbud. A tap and hold to the left reduces it. A quick tap on either earbud will pause your audio, while two quick taps on the right or left earbud will skip forward or backward through your playlist respectively. Three taps on either earbud will call up Siri for voice commands.
Charging the earbuds is simple, too. Just pop them back into the charging case and you're good to go. The charging case recharges via USB-C and can recharge your Airtime Pro earbuds anywhere between four or five times.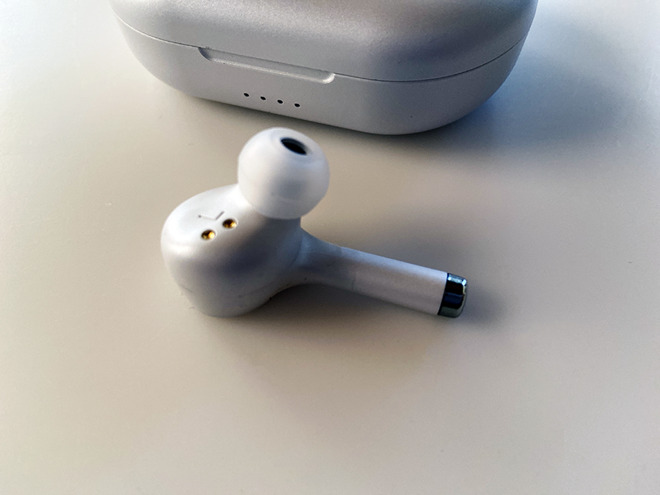 There is a caveat, though. While I found pairing and charging the earbuds to be a breeze, attempting to reset them was less so. Performing a factory reset requires following a multi-step, extremely precise process. It was so complex that I genuinely fear the day that I may need to factory reset them. If you lose the instruction booklet that comes with your iFrogz, there's probably no chance of you being able to accurately remember the ten steps required to reset them.
Sound & performance
Are these the highest end headphones I've ever used? No. However, I'm not typically blown away by an earbud, let alone a wireless one. The Airtime Pro earbuds had a completely acceptable sound quality. The highs aren't tinny, the lows aren't "mushy," there's a decent volume range. I will say that I prefer audio somewhat quieter than most people I know. The Airtime Pro earbuds might not offer enough volume for people who like their music truly ear-splittngly loud.
I never had any issues with them disconnecting from either my iPhone 11 or my Mac mini. They feature Bluetooth 5.0, so they've got an impressive amount of range to them, though I never got far enough from my device for it to drop out. I also never had an issue with the left or right earbud unpairing from each other.
As far as phone call capabilities went, I was extremely satisfied with these earbuds. I managed to carry on an hour and a half conversation while I prepared dinner and cleaned the kitchen and never once had an issue with sound quality. I could hear the person on the other end just fine, and they had no trouble hearing me. The microphone isn't especially noise isolating, but they said that it didn't sound any worse than if I were talking on the phone.
I was able to get about four hours of playtime out of the Airtime Pro earbuds before I had to pop it back into the charging case. The earbuds charge very quickly as well, which is a boon if you're caught in a noisy environment. Just ten minutes in the case got me plenty of playtime to make it through the rest of my lengthy and somewhat noisy commute.
Overall
I think that for most people, the Airtime Pro earbuds is a solid alternative to something like Apple's AirPods, either because you may not be able to wear AirPods, or because you're not ready to spend AirPods amounts of money on headphones.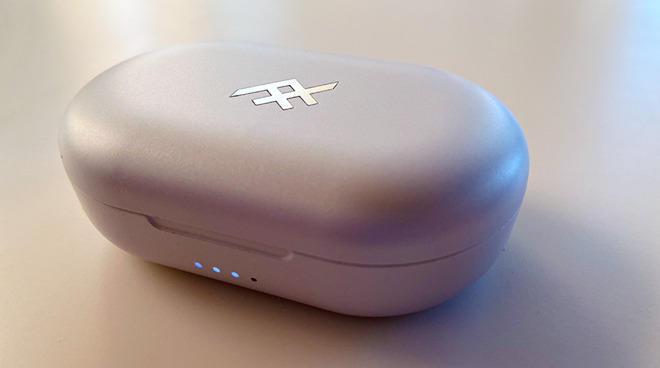 They're comfortable, they sound pretty good, and they fit comfortably in my ears, which means most people with smaller ear canals can probably make use of them. If you want to snag your own Airtime Pro earbuds, you can head over to Zagg, where you can
grab them for $69.99.
Pros


Easy to use

Comfortable to wear, especially if AirPods are off the table

Decent sound

Cons


Lower maximum volume compared to other earbuds on the market

Overly complicated factory reset process

Score: 4 out of 5