Nest Wi-Fi, Nest Mini, Pixelbook Go updated during 'Made by Google' event
Google made a number of other announcements at its event on Tuesday alongside the new Pixel 4 and the Pixel Buds, with the stage used to cover a new Nest Mini, the Pixelbook Go, Nest Wi-fi, and updates on the Stadia game-streaming service.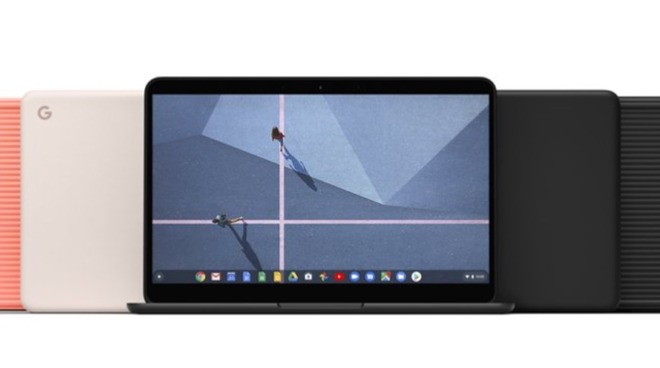 Nest Mini
An update to the compact
Google Home Mini
, the Nest Mini includes updated speakers and audio, providing double the bass as the original model. The unit also includes proprietary audio tuning software to produce a full and clear sound at all volume levels, regardless of the content.
Proximity sensors detecting the user's hand will light up areas where the user can tap to adjust the volume. The microphone system has also been updated to better handle noisy environments, while the volume of the device will dynamically change based on the presence of background noise.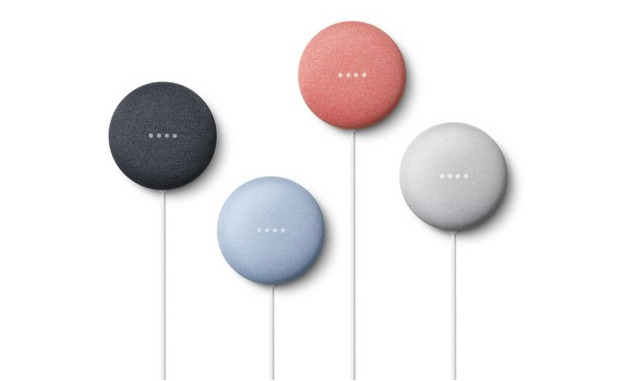 A new dedicated machine learning chip included in the Mini offering up to one TeraOPS of processing power means some Google Assistant queries are handled locally instead of on Google's servers, with the Mini learning common commands and processing them faster.
Available for preorder now, the
Nest Mini
costs $49 and will ship on October 22.
Pixelbook Go
The high-performance
PixelBook Go
measures just 13mm thick and weighs two pounds, making it a thin and light Chromebook for working. Built with a 13.3-inch touchscreen, the PixelBook Go has a new keyboard with quiet "Hush Keys," a grippable case design, and has up to 12 hours of battery life with two hours provided after 20 minutes of charging.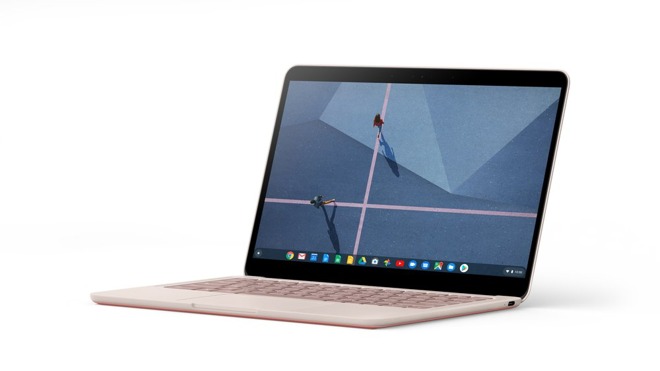 Starting from $649, there are four specification versions available, including the Intel Core m3, Core i5, and Core i7 processors, 8GB or 16GB of memory, between 64GB and 256GB of storage, and either Full HD or 4K Ultra HD displays.
Preorders start today in the United States and Canada, while the United Kingdom's preorders commence in January.
Nest WiFi
The
Nest WiFi
system consists of two separate devices, with the WiFi Router plugging directly into the home modem while the WiFi unit expands the coverage as a repeater. Offering twice the speed and 25% better coverage than Google Wi-Fi, a two-pack is capable of covering a 3,800 square-foot home, with more Nest WiFi units able to expand coverage further.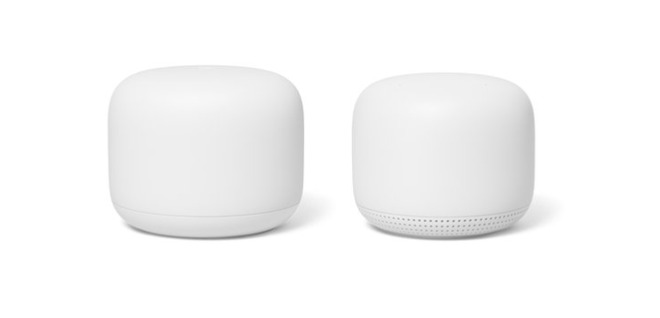 Able to be set up via the Google Home app, which can be used to share the guest Wi-Fi password with visitors and to prioritize devices, the app can also be used to manage setups in multiple homes. Family Wi-Fi features can set a schedule for devices and to pause Wi-Fi, as well as to block adult content.
The Nest Wi-Fi point also functions as a Nest Mini, with a built-in speaker enabling access to the Google Assistant.
Preorders are available in the United States with shipments set to start November 4. A two-pack with one router and one access point costs $269, while a three-pack of a router and two points costs $349.
Stadia
Google's Stadia
game streaming service will open up to users from November 19. Gamers who preordered the Founder's Edition, which includes the Stadia Controller, a Chromecast Ultra, and three months of Stadia Pro complete with "Destiny 2: The Collection" will be able to play from 9AM PST, 5PM BST, and 6PM CET on that date.
Shipments will begin in the same order preorders were received, with users receiving emails when shipments occur containing a code to activate their Stadia account and Stadia Pro.