Editorial: Why the Apple A13 Bionic blows past Qualcomm Snapdragon 855 Plus
It is no great surprise that Apple's iPhone 11 A13 Bionic chip continues to tromp Qualcomm's fastest mobile CPU, the Snapdragon 855 Plus. The slower non-Plus variant of that chip is used in many premium Androids including most of Samsung's Galaxy S10 models as well as Google's Pixel 4. What's more interesting is why Apple is ahead, and what it means for future generations of technology.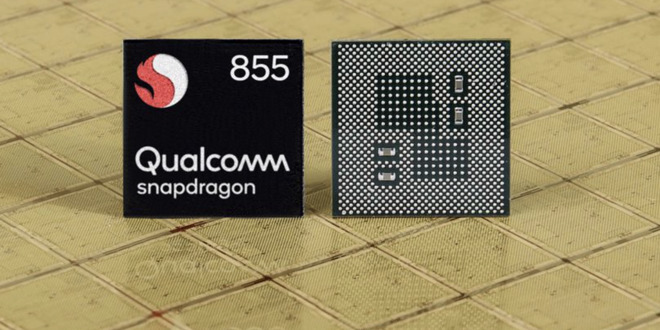 Apple has been leading performance in mobile SoC for years. It notably established itself with the
2010 A4
that it originally co-developed with Samsung. By 2013, its A7 arrived as the world's first 64-bit mobile chip.
In 2018, we
noted
that Apple's A12 Bionic was "over a year" ahead of the Snapdragon 855. Qualcomm debuted the Snapdragon 855 last December, months after the A12 arrived.
Almost a year later, Apple has introduced a significant new generation of mobile silicon with its A13 Bionic while Qualcomm is reintroducing its same chip, clocked slightly higher, as the Snapdragon 855 Plus. Despite that bump, in single-core performance Apple's newest chip
is benchmarking
scores that are an incredible 77% faster than the Snapdragon 855 Plus.
Adreno and Hexagon vs. Apple GPU and Neural Engine
In graphics, Qualcomm's Snapdragon 855 includes the company's Adreno 640 GPU, which is similarly outpaced by Apple's GPU in the A13. But Apple has also developed its
Metal 2
software to optimize graphics and gaming, as well as supporting GPGPU compute operations across its platforms.
Adreno is stuck using the unoptimized OpenGL or alternatively Vulkan, which is aimed at graphics, not compute. So as Apple is getting stronger in mobile graphics, the premium end of Android is growing even weaker.
Along the same lines, Qualcomm also put its Hexagon neural processing unit into the 855, comparable to the Neural Engine Apple incorporates into its A13 Bionic. Last year, Google announced it was working to move some of the processing it does for Google Lens from its cloud servers to perform locally on the 855's Hexagon, but that could only potentially work on specific models that use this specific chip-- relatively few high-end Androids.
Apple now supports running any developer's Core ML models locally on iOS devices with an A12 Bionic or newer, enabling the acceleration of machine learning models to run up to 9 times faster using just a tenth of the energy compared to running on the GPU or CPU. The majority of the 200 million iPhones sold over the last year have used Apple's latest chips. So there's already a vast installed base of iOS devices capable of local, NPU accelerated ML, and that base is growing rapidly. That's not true on Android, and it's not changing much at all this year.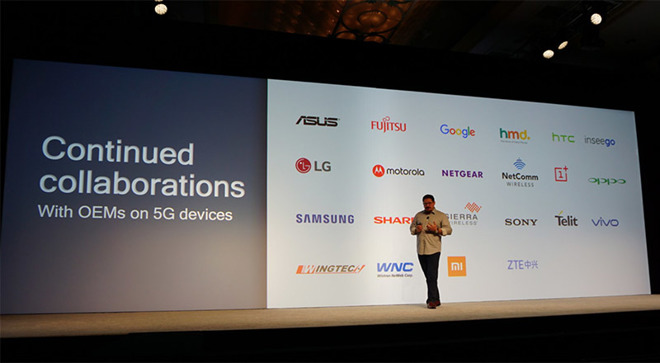 Qualcomm President Cristiano Amon claimed all Android flagships would be 5G by the end of 2019. | Source: CNET's Shara Tibken via Twitter
A year ago, Qualcomm also made a great deal of noise about 5G, noting that the 855 could optionally be paired with its 5G-savvy X50 modem. The company's President Cristiano Amon
claimed
last year that by the end of 2019 "we will see every [handset maker] on the Android ecosystem, their flagship across all US carriers will be a 5G device."
Yet outside of a small deployment of special 5G models, most premium Androids with an 855, notably including Google's expensive new Pixel 4 flagships, do not use the 5G X50. The 5G hysteria that was supposed to be a
boon for Android
and a big problem for Apple that has simply not materialized across 2019.
Qualcomm delivers new tech at the speed of Android
Apple is not only leading the development of new mobile silicon technology, but it's also faster at getting its technology into the hands of users. Apple announced its new A13 Bionic chip as a feature of its iPhone 11 and iPhone 11 Pro, and immediately began selling the new products.
Qualcomm announced its new Snapdragon 855 Plus this summer, but this season's premium-priced Android flagships are still using the old 855 version that came out last December, including Google's just-launched Pixel 4, Samsung's U.S. Galaxy S10, and the Oneplus 7 Pro.
Qualcomm's deployment of new Snapdragon mobile silicon technology might remind you of Google's mobile software technology deployment with Android: it gets announced months before mainstream users can expect to get it in their hands and use it. Also like Android, Qualcomm's delay isn't a problem that's improving. Things look like they're getting worse. There are a couple of reasons for this.
Slow sales of profitable, high-end Androids
Qualcomm doesn't just speculatively develop new generations of high-end mobile chips. Designing and building state-of-the-art chip architectures is far too expensive without a market in place to support them. A series of former mobile chip designers have all given up on the market for that very reason.
Texas Instruments' OMAP, Nvidia's Tegra, and Intel's Atom all hoped to compete with Qualcomm and Apple to power phones, but threw in the towel when it became clear that there simply wasn't a viable market to support their continued development of high-end chips.
Qualcomm similarly has to build what the market will buy. This year, the market for Qualcomm's best Snapdragon mobile chips continued to slink further down into oblivion.
Samsung, Qualcomm's largest partner, suffered a further decline in its high-end phone sales as it continued to retreat toward sales of midrange phones around $300. That's occurring largely due to pricing pressure in China from low-priced, middle-tier phones. While frequently cited as a problem for Apple, it's rare to hear the same concerns about Samsung. Yet Apple
isn't shifting
its iPhone prices dramatically lower to maintain its volumes; Samsung is.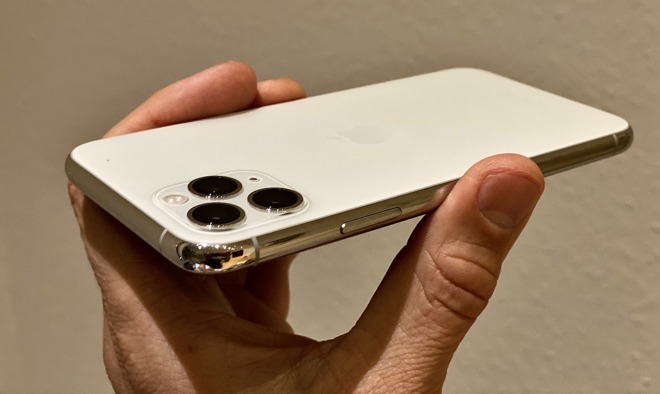 Apple's iPhone sells premium hardware in huge volumes
One reason this isn't reported with clarity is that any decrease in Apple's iPhone unit sales and revenues is apparent in the company's financial statements. Yet Samsung can suffer an implosion of its high-end Galaxy sales and remain a volume "unit leader" with the kind of market share that lulls uninformed reporters into an ignorantly blissful nap. This occurs even as Samsung readily admits it's happening.
In July, Samsung
reported
that its "overall smartphone shipments increased thanks to strong sales in the mid-range-and-below segment, but flagship sales were slow amid waning launch effects of a new model and sluggish demand in the premium market."
"Profitability declined," the company added, "due to intensifying competition in the low-end to mid-range market and an increase in expenses aimed at clearing the inventory of older models."
Selling a larger number of cheaper phones didn't make up for Samsung's lost premium sales.
Outside of Samsung, Google has been working to develop a premium, iPhone-like market for its Pixel phones. But after three years of sales that only barely passed 4 million units per year, Google has only been able to achieve an increase in sales by falling back to a cheaper model, the
3a series
, that starts just below $400, using Qualcomm's lower-end Snapdragon 670. That's the same chip Samsung is using in its A-series value models.
With its Android customers increasingly selling middle of the road phones as their higher-end product sales continue to erode, Qualcomm will be forced to focus its efforts into building middle-tier chips as well. Qualcomm's best chips are already behind, so this will only fuel the cycle of premium Androids struggling to compete with Apple.
Apple builds one chip that it uses across both its high-tier iPhone 11 models starting at $700 and its ultra-premium iPhone 11 Pro models that start at $1000. Most of Apple's roughly 200 million new iPhones sold over the next year will be its new iPhone 11 models. But the premium fraction of Samsung's more than 300 million phones shipped over the same period is small and shrinking. And some of Samsung's premium phones use the company's own Exynos chips, further cutting into Qualcomm's premium chip sales.
Inability to materially scale up to power other devices
Apple also builds its own, even faster custom chips for devices like iPad Pro. Last year's refresh used a custom variant called the A12X Bionic, addressing the need for faster performance and graphics with additional CPU and GPU cores. Like the A12 that shipped in new iPhone models last year, it incorporated an improved Neural Engine and Apple GPU, and was built using TSMC's same, advanced 7 nm FinFET process.
Android tablet sales are not similarly fueling demand for custom-designed, super-premium Qualcomm chips. Samsung's iPad Pro clone, the Tab S6, uses the same Snapdragon 855 chip as its Galaxy S10 phone. Yet Samsung's tablet sales are barely moving the needle in the tablet market, and its premium tablets are hardly even commercially relevant.
That has pushed Qualcomm to partner with Microsoft to develop ARM chips capable of running a new version of Windows, notably the Snapdragon 8cx. This chip, like Apple's A12X, carries forward the same CPU, GPU, NPU and other logic that Qualcomm was selling to Android licensees for phones and tablets, and scales it up to power Microsoft's concept of an "Always Connected PC."
It remains to be seen if Microsoft's second shot at launching an ARM version of Windows will gain traction. Microsoft is seeking to make an impression with a marketing push that claimed it had "customized" the Snapdragon 8cx for its own Surface Pro notebook, under the name "SQ1." Microsoft hasn't detailed any material change it made to the design. It's still an 8 core Qualcomm Kyro CPU. Making any real customizations would be very expensive and require real sales to pay for. Microsoft hasn't significantly grown its Surface sales since it got started in Surface hardware back in 2014, so this smells like media bamboozlement.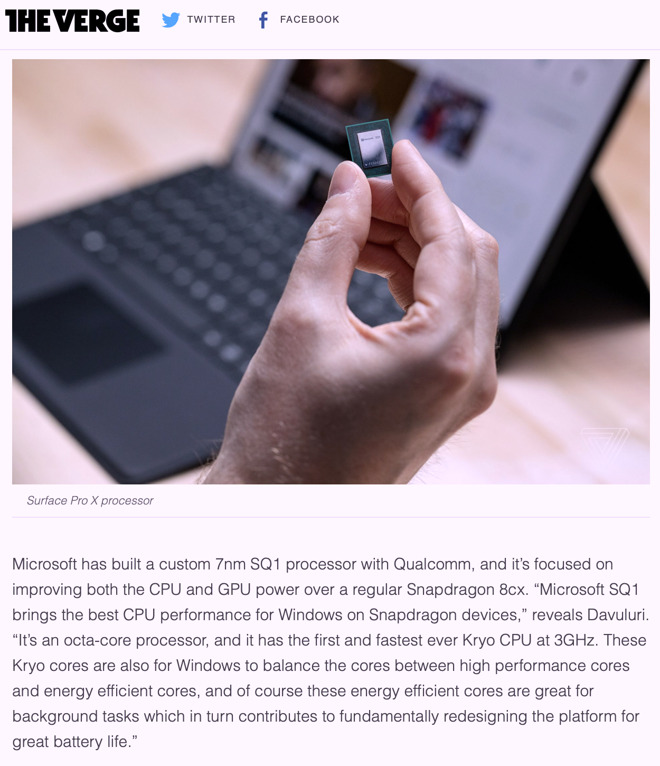 The Verge breathlessly detailed Microsoft "revealing" absolutely nothing about its supposedly custom SQ1 chip
Surely if Microsoft actually had something to contribute to Qualcomm's silicon design-- which is a lot to ask us to believe-- it could have articulated what those improvements were using the same kind of accessible language that Apple uses to detail-- at least to a limited extent-- the advances it makes to the A-series silicon powering the sales of its more than 200 million iOS devices each year.
Instead, Microsoft's Pavan Davuluri
described
an overclocked Snapdragon 8cx as if Microsoft had invented ARM's "big.LITTLE" architecture and advanced Qualcomm's Kyro core by simply ordering a bin of them clocked to run faster. A company selling a few million devices isn't materially "custom designing" an SoC.
Surface at best has shipped around 5 million products a year, most recently boosted by sales of cheaper Go hardware. But as with Samsung's mid-tier A-series phones and Google's Pixel 3a, selling more of a cheaper, less profitable device only creates the illusion of healthy growth. And selling larger numbers of commodity hardware isn't going to fuel "custom" chip development competitive with the kind of work Apple is doing with its A13 and A12X. Google made similar grand claims about its
Pixel Visual Core
that failed to hold up.
Inability to scale down to power other devices
The A10X Fusion silicon work Apple already completed for its initial generation of iPad Pro tablets was also used to power Apple TV 4K two years ago. That suggests Apple could also use its existing A12X chip to enhance the capabilities of an
upcoming 6th generation Apple TV
without having to do much if any additional chip development.
No other companies have advanced silicon sitting around like that. Most Android set-top boxes are powered by basic commodity chips-- except for Nvidia's Shield TV, which has the opposite problem of trying to make use of a Tegra chip nobody else can sell.
Apple also used technology from its iPhone SoCs to deliver the "System in Package" that powers Apple Watch. The latest Series 4 and Series 5 Apple Watch SiPs reportedly use the energy-efficient cores from the A12 Bionic. Apple sells tens of millions of Apple Watches, making it cost-effective to develop custom silicon optimized specifically to power them.
Qualcomm's partners are not selling smartwatches in any significant quantity. It's therefore not hard to understand why Qualcomm hasn't refreshed its silicon intended to power wearables, effectively for years. That, in turn, has made it impossible for Android licensees to design competitive hardware.
The lack of any commercially viable watch hardware makes it pointless for Google to expend too much effort developing its WearOS software, creating a tornado of apathy that's destroying any credible competition to Apple Watch.
This spring,
Android Authority
complained
that Google's Wear OS platform was "half baked" under the headline "Five years of Wear OS and it's still too messy to recommend."