iPhone owners across US impacted by weeks-long AT&T voicemail outage
Posted:
in iPhone
edited October 2019
Pockets of AT&T customers across the U.S. are experiencing voicemail issues that have persisted since the beginning of October. And while the company has supposedly identified the problem, it has not specified when a fix will arrive.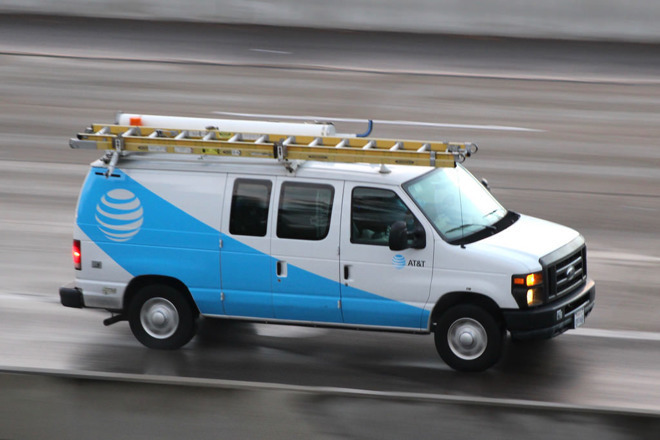 Scattered reports of voicemail troubles first circulated on
AT&T's
support
forum
and various social media platforms in early October, though some users claim the issue dates back to September.
The problem appears to be platform agnostic, as both
Android
and
iOS
devices are unable to access certain voicemail assets. Android users are seeing error messages, for example, while owners of Apple's iPhone are experiencing difficulties with Visual Voicemail, which allows users to view, manage and delete messages from a graphical list.
As noted by
The Verge
, which
parsed through
the 40-page forum thread and compiled related complaints from Twitter, customers living in Arizona, California, Colorado, Florida, Indiana, Nevada and North Carolina have suffered effects of the outage. One forum member, who reportedly filed an
FCC
complaint over the matter, claimed AT&T reached out to explain the issue impacted customers in Indiana, North Carolina, South Carolina and Tennessee as of Oct. 16.
AT&T in a vaguely worded statement on Wednesday blames the outage on a software update pushed out to "some devices" on an unknown date.
"A recent software update to some devices may be affecting our customers' voicemail," the company told
The Verge
. "We are working with the device manufacturer to issue a patch to resolve this and apologize for any inconvenience this has caused."
The nation's second largest mobile carrier by subscribers does not identify the nature of the update, nor does it specify whether the devices mentioned are consumer products or cellular service-related assets like voicemail servers. Customer who spoke with service representatives claim the company traced the voicemail errors back to a "vendor server problem."
AT&T forum handlers also referenced vendor server troubles when they marked the issue as "solved" on Oct. 9, saying the company is "in contact with the vendor as they work to fix it." In the meantime, AT&T said affected customers requiring immediate access to voicemail capabilities can create a new mailbox by calling customer service, but doing so will delete all saved and unheard messages.
For now it appears impacted users have one of two choices: wait for AT&T's fix to arrive at some unidentified future date or forfeit their voicemail history to get the function working again.
AT&T pushed a carrier update out to certain iPhone owners this past week. Whether the release was related to ongoing voicemail woes remains unknown.