Apple's sustainability goals continue to grow, encouraging others to follow its lead
Apple continues to strive for a 100 percent closed-loop supply chain, encourages others to produce mindfully, and strives to solidify the company as a pinnacle of environmentally-forward thinking.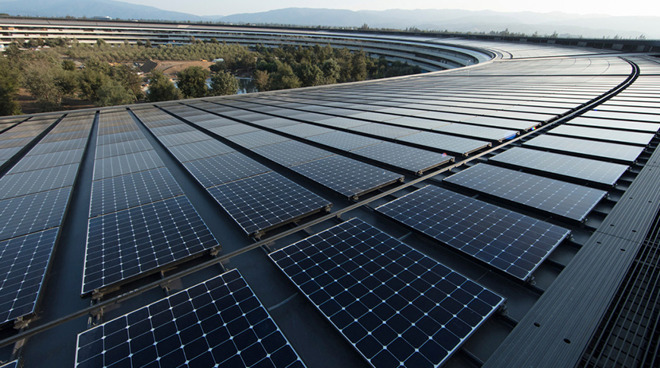 Apple Park is outfitted with solar panels (Image Credit: Apple)
In 2016, Apple joined a global initiative called RE100, in which they sought to shift entirely to renewable energy.
In the spring of 2018,
Apple announced that their data centers, retail stores, and the Apple Park headquarters in Cupertino all ran on 100 percent renewable energy.
There's no doubt that Apple is trying to take sustainability seriously, but when you're producing up to one billion
iPhones
annually -- to say nothing of
iPads,
MacBooks, or
AirPods
-- you're bound to do some significant damage. In fact, nearly all of the environmental detriment that Apple causes is in manufacturing, with a distant second place going to distribution.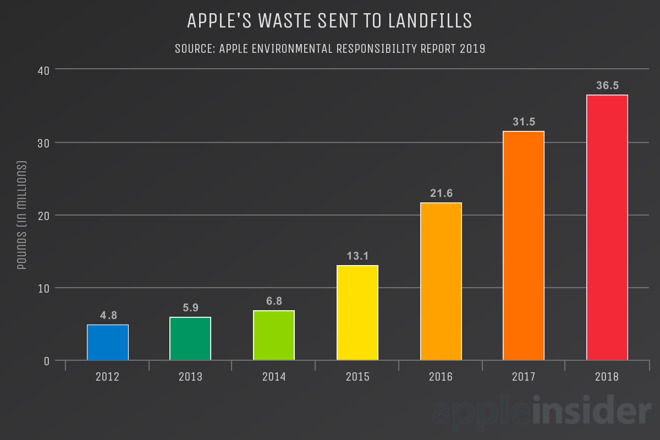 In fact, in 2012, Apple sent just over 4.8 million pounds of waste to landfills. By 2015, that number rose to over 13 million pounds. In 2018, Apple had sent 36.5 million pounds --
or 18,250 tons
-- of waste to landfills.
What's a company like Apple to do? After all, if one is to be realistic, Apple isn't going to produce less devices. That doesn't mean that they don't have some ideas, though.
In 2017, Apple had
announced plans
to create a fully closed-loop supply chain. This would mean that eventually, all Apple products would be made with 100 percent recycled materials.
It's not so far fetched, as Apple has already produced
100 percent recycled aluminum enclosures
for the MacBook and the Mac mini.
Recycled materials often require less processing than raw materials, meaning that they're often significantly less damaging to the environment. Recycled materials also don't require mining, which itself is responsible for erosion, soil and water contamination, and a host of other problems.
An ambitious goal for sure, and one made without fully knowing how it would be done. "We're thinking about literally every single part of what we are making It's the mother of all objectives," Cook said in an
interview with GQ.
"But it's one that we love to set."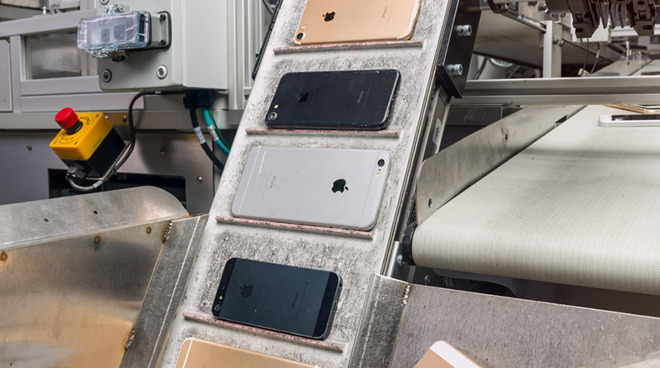 iPhones set to be disassembled (Image credit: Apple)
Of course, in order to make a product from 100% recycled materials, you'll have to harvest the materials from somewhere. Apple has
begun using recycled rare earth
from an unnamed outside supplier for use in the
iPhone 11
's Taptic Engine. Lisa Jackson, Apple's Vice President of environment, policy, and social initiative, has stated that Apple is looking into how it can recover rare earth from its own products.
The act of harvesting the materials is also crucial.
Liam,
a robot introduced in 2016, was capable of disassembling iPhones into core components. These components could then be used in new products, such as cutting tools or solar panels.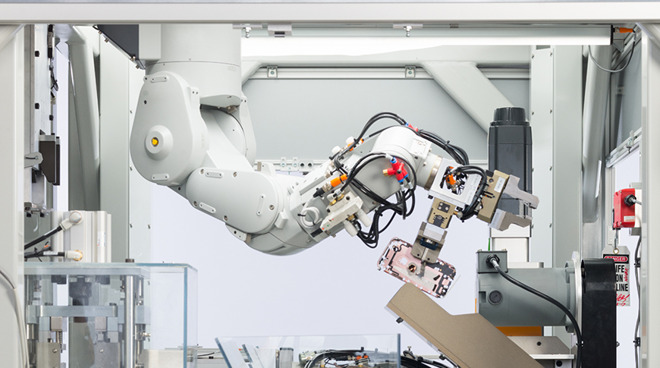 Daisy, Apple's recycling robot (Image credit: Apple)
Daisy,
Liam's successor, debuted on Earth Day 2018. Daisy is capable of dismantling 200 iPhones an hour, and at the time of introduction, could disassemble nine versions of the iPhone.
This year, Apple has pushed for consumers to trade in old iPhones when purchasing a new one. Cook states that upwards of a third or more of those coming into the Apple Store to purchase a new phone were trading in an old one. It's an attractive option for customers to get credit toward a new device, and it provides Apple with a steady stream of iPhones to disassemble and -- hopefully in the future -- recycle for new in-house products.
Ultimately, Apple will continue to set lofty goals for itself in terms of sustainability, though both Lisa Jackson and Tim Cook have stated Apple has a duty to
encourage other companies to follow suit.
Cook suggests that there's a chance that Apple will be able to exert some influence over third-party Apple accessories. Providing a special badge or certification for mindfully produced goods, alongside deciding what gets sold in official Apple stores, could urge more companies to follow a more sustainable route.
"We carefully decide what goes in our store," Cook said to
GQ.
"That's sort of how we would put the finger on that scale to try to motivate people to do the right thing. In a case where there's something that is required from us, like for use of our mark and the case of the [Lightning] connector, yes, that is something we're talking about."
"We feel like we hopefully are part of making a whole generation of people in the manufacturing space see clean energy as something that's very much attainable and doable," Jackson said in an interview with
Fast Company.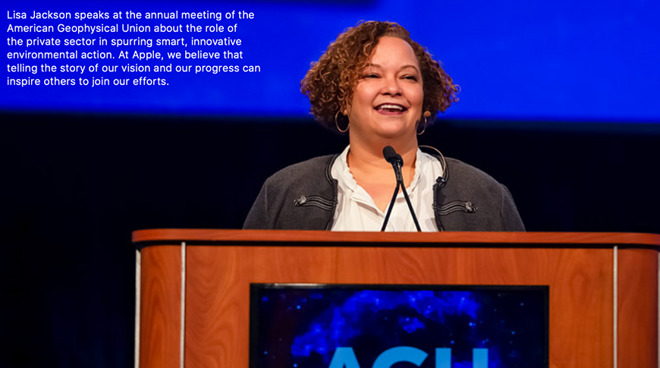 Image Credit: Apple
This is especially important when it comes to third-party companies that manufacture consumer electronics. Apple started the
China Clean Energy Fund,
alongside 10 suppliers in China, with hopes of supplying one gigawatt of renewable energy to Apple's suppliers.
Many of its suppliers have decided to power their Apple operations with renewables -- 44 suppliers across 16 companies. Some of the suppliers have decided to switch to renewable energy for all of their work, which includes products made for other brands.
The chance to influence other companies is one that is not lost on Cook, either.
"We think that we fail if we only do it ourselves," he said, speaking of urging other companies to follow Apple's path. "We do it because we want to leave the place a bit better than we found it, and not just what is left when we get finished with it."