Apple TV+ review: 'Dickinson' may emerge as Apple's signature show
Hailee Steinfeld gives a true star performance in Apple TV+'s "Dickinson," where early episodes depicting the modernization of Emily Dickinson's life offer a promising start that could lead to so much more as the series and Apple's new service develop.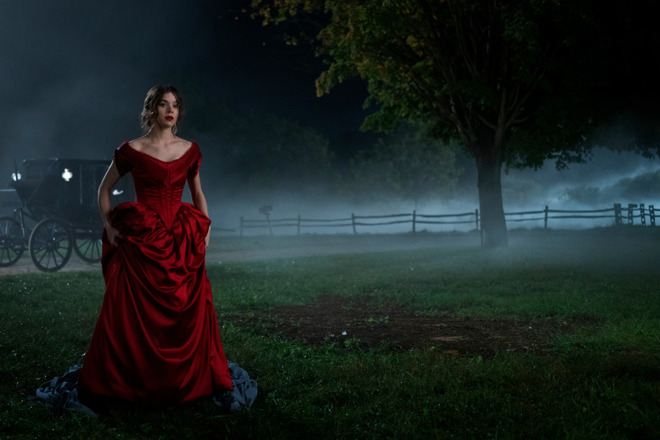 Hailee Steinfeld in Dickinson, premiering November 1 on Apple TV+.(Photo courtesy of Apple)
Dickinson
, one of the shows in the
launch lineup for Apple TV+
, has something of a risky high concept. It's about the life of Emily Dickinson, set her actual time in the late 19th century. This, of course, has been done before, but the new interpretation has a modern sensibility, modern pop music, and clear undercurrent of feminism.
After attending the debut,
AppleInsider
has since seen the first three episodes. From what we've seen, the series blends an intriguing concept with an outstanding lead performance by Hailee Steinfeld.
Due mostly to the actress's popularity, the show has a chance to emerge as a breakout for
Apple TV+
in the early going.
Wild nights with Emily
Dickinson
depicts the famous poet (played by Steinfeld, the
Pitch Perfect
actress and singer) as a young woman in 1850s Amherst, Mass. The daughter of wealthy parents (Toby Huss and Jane Krakowski), Emily is consumed with her literary aspirations, while also "obsessed with Death"; the Grim Reaper appears in the person of rapper Wiz Khalifa. When told, after a character's death, "that was a lovely funeral," Dickinson replies "mine will be better."
Emily's mother wants to marry her off as soon as possible, although her father would prefer to keep her close. And, he disapproves of her poetry.
Meanwhile, it's clear that Dickinson is in love with Sue Gilbert (Ella Hunt), her best friend, who happens to be engaged to Emily's brother Austin (Adrian Enscoe.) Their affair, albeit at a time later in the characters' lives, was the subject of an indie movie earlier this year,
Wild Nights With Emily
, which starred Molly Shannon as Dickinson.
The series' first episode
premiered at the Tribeca TV Film Festival in New York
back in mid-September, with stars Steinfeld and Krakowski and the creative team in attendance, and the occasion marked the first time an Apple TV+ series was shown to the public.
The series, created by playwright-turned-TV writer Alena Smith, makes clear in its first episode that
Apple's
much-feared content restrictions weren't stopping it from depicting overt sexuality or cursing. The first episode includes a brief sex scene, and the second one a longer and more involved one which, while lacking nudity, is not the sort of thing you'd see on network TV. The show runners make it very clear on-screen that it won't shy away from Dickinson's sexual orientation.
There's even a hint at political commentary. The show depicts Emily's father's run for Congress on a platform that explicitly rejects abolitionism. The second episode features Emily and Sue dressing as men to sneak into an all-male university lecture.
Meanwhile, the third episode is especially inspired. It uses the trope from every other teen show and movie in which the teenagers have a big party while their parents are away, but instead takes it back to the 19th century, with the kids taking opium instead of drinking beer. But it still keeps up the trope about secrets coming out over the course of the party.
Dickinson
uses several directors in its first season. David Gordon Green, known for both earnest indie movies and for his work on the comedy TV series of Danny McBride (
Eastbound and Down
and
The Righteous Gemstones
), directed the first episode, while others include Lynn Shelton (
Humpday
) and Silas Howard, who directed episodes of
Transparent
. The series has an impressive look, resembling a costume drama in the indoor scenes while looking more fantasy-based for the outdoor moments, especially the ones set at night.
A star performance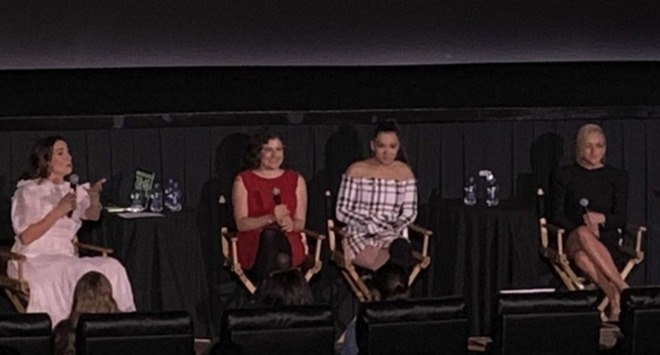 The Dickinson panel: Moderator Hillary Kelly, creator Alena Smith, and actresses Hailee Steinfeld and Jane Krakowski, in New York September 15.
Steinfeld, who first became prominent for her performance in the Joel and Ethan Coen's 2010
True Grit
remake when she was 14 years old, gives a commanding, charismatic performance. She's assisted by a supporting cast of TV pros, including longtime
30 Rock
star Krakowski and the veteran character Huss (from
Halt and Catch Fire
), taking a rare opportunity to play a New England patrician rather than a Southerner.
Dickinson, as an opening voiceover says, didn't become a well-known poet until after her death, and creator Smith said at the New York premiere that "her life was boring." But that should give the creators freedom for conjecture about her life and work, while also setting things against the backdrop of the Civil War and other historical events. Dickinson died in 1886, giving the series room for more than 30 years of stories.
The series, across its first episodes, also includes some standout songs, including Damien Rice's "It Takes a Lot to Know a Man," Mitski's "Your Best American Girl," and a song in a later episode by Steinfeld herself.
Good bet for a breakout
The show was ordered straight to series by Apple in May of 2018, and the complete, ten-episode first season will arrive at the service's launch on November 1. The series was renewed for a second season earlier this month.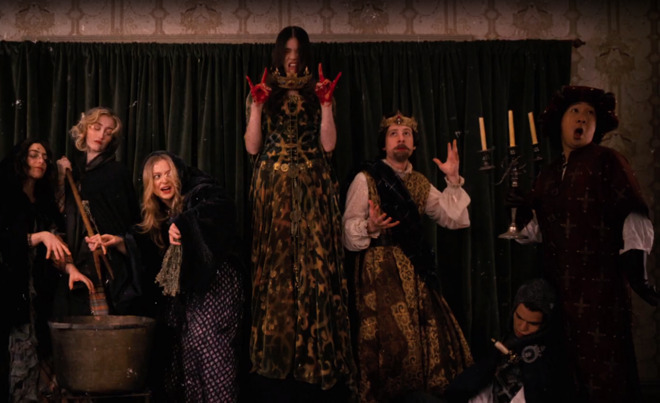 Dickinson
is likely to have a built-in audience among devotees of Dickinson's poetry, those enthusiastic about that period of history, or fans of the lead actress. That last group was especially well-represented when the show premiered in New York.
Many of the Apple TV+ shows fit in particular genres and networks. This is especially true of
The Morning Show
, which would have fit in perfectly on HBO or Showtime, or
For All Mankind
, which any prestige cable network could conceivably have aired.
But,
Dickinson
doesn't really look or feel like any existing TV show, and doesn't obviously fit in anyplace other than a service like Apple TV+. For those reasons, it has a chance to emerge as the signature show of the new Apple TV+ video streaming service.