Editorial: Apple isn't revamping its HomeKit team, but maybe it should
Bloomberg believes that Apple is hiring people to overhaul how the company's HomeKit devices work with third-party products. The report is based on disprovable information, yet it is true that Apple both should and could do much more with the technology.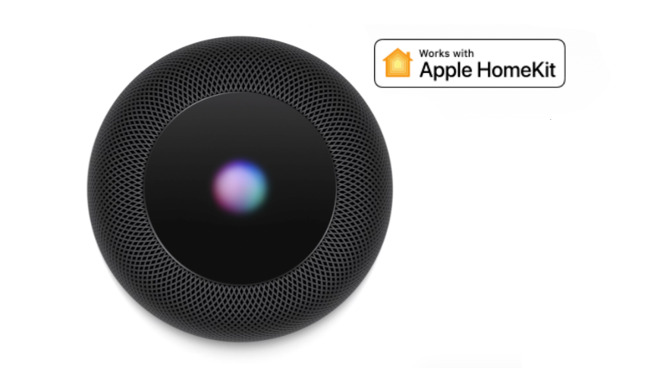 HomePod and the "Works with HomeKit" logo
According to
Bloomberg
,
Apple
is currently hiring a new team of engineers to revamp its
HomeKit
offerings. Reportedly, it's because Apple has fallen behind
Amazon
and
Google
in the smart home field.
The report seems to be extrapolated chiefly from recruitment ads on Apple's official jobs board, and that's unsteady ground.
Bloomberg
says 15
HomeKit
jobs have been posted in the last month, although the site is currently showing only 12. Of all HomeKit jobs posted at any time and still available, there are 26.
AppleInsider
, and others, have been tracking Apple's job HomeKit job postings for years. The claim that 15 is notable for the last month is wrong. Apple consistently posts around this number of HomeKit-related jobs per month, with 30 available at any given time. These numbers have been steady for over a year, and were higher in 2017.
Then
Bloomberg
belabors that the posts are all for engineers, but goes on to justify this with details about jobs that are clearly not engineering. While some ask for experience in developing wireless, battery powered devices, others are about supply chain expertise. Like they have always been.
Similarly,
Bloomberg
claims that the overall aim of the new team is specifically to get more third-party companies to develop products that work with Apple's HomeKit technology. That may very well involve engineers, but you have to think they're more likely to be needed at these third-party firms than at Apple.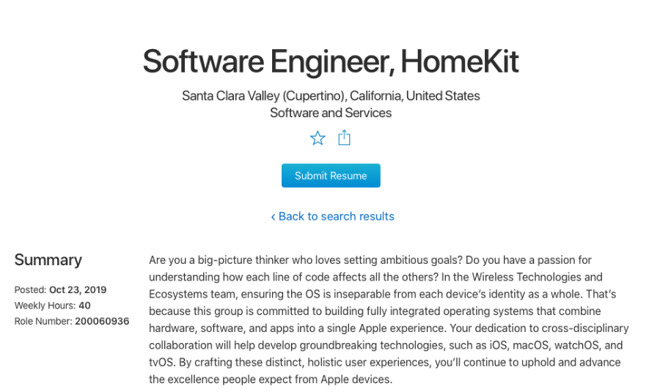 One of the current HomeKit-related jobs posted on Apple's recruitment site.
Bloomberg
does also claim that sources have told it the company is directly headhunting potential candidates. But, it always does this in every field it works in. Furthermore, another unnamed source reportedly says that Apple previously had a team working on creating its own smart home devices such as doors, but suspended the work.
A source within Apple corporate not authorized to speak on behalf of the company told
AppleInsider
that "there have been no notable changes to the HomeKit development team."
Only, maybe there should be.
Talking more about HomeKit
Bloomberg
is right that HomeKit devices lag far behind Amazon's Echo and Google's Home ones. We might wish that both of those companies were more privacy and security conscious as Apple is, but if you pick up a smart device, it's certainly going to work with them.
And whatever the smart device is that you want, there will be an Amazon and a Google one, there may well not be an Apple HomeKit one. That's particularly true internationally, but even within the US, your range of products is quite limited.
Apple has made a move that could be designed to help this. It's announced
HomeKit Secure Video
as part of
iOS 13
, which will store your security footage on Apple's servers. That will unquestionably make HomeKit cameras more appealing to buyers because it will doubtlessly be convenient, plus it's easier to trust Apple with your footage than it is an unknown third-party.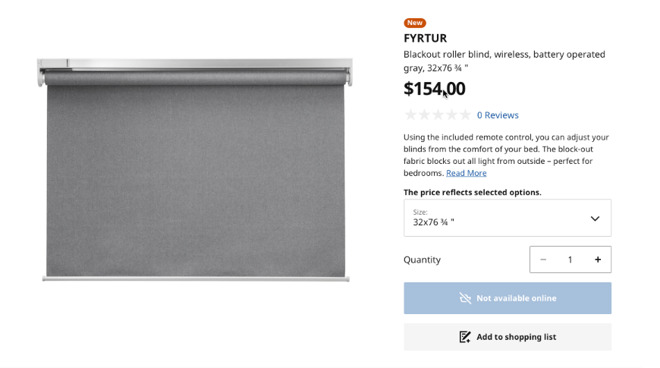 Ikea says its smart blinds will work with HomeKit - but not yet. You can bet they work with Alexa, though.
Yet although firms such as
Logitech
have said that they will support HomeKit Secure Video, it's not likely to see a rush of vendors. That's because home security firms don't just rely on selling you a camera, they need you to buy services such as footage storage and retrieval.
If Apple made a camera, you'd call HomeKit Security Video a killer feature, especially as a certain amount of the storage will be free if you already pay for extra
iCloud
storage.
What it needs is HomeKit evangelism, like how it sold Macs back in the day.
And then, there's the AirPort
Where Apple could make a killer feature that made HomeKit more appealing and yet didn't drive away other vendors, is in its existing products.
The
Apple TV
and HomePod, for instance, are already able to act as a HomeKit hub in your house. It's there, it's plugged in, it's working with HomeKit. What would it take for Apple to embed a mesh
Wi-Fi
system into that same hardware.
Along with that, Apple could make Wi-Fi routers again. Even if these somehow weren't as typically easy to use as most Apple gear, the fact that they won't be spying on you, and could have guaranteed HomeKit certification including HomeKit Camera support are huge things.
Bloomberg
's report today appears to be wrong, like its
famously poor reporting
on the iCloud spy chip debacle. But, that doesn't mean that consumers wouldn't benefit from a little HomeKit attention.
Keep up with AppleInsider by downloading the AppleInsider app for iOS, and follow us on YouTube, Twitter @appleinsider and Facebook for live, late-breaking coverage. You can also check out our official Instagram account for exclusive photos.