AirPods Pro now available in Apple Stores worldwide
Apple's new noise-cancelling AirPods Pro have gone on sale in Apple Stores across the globe.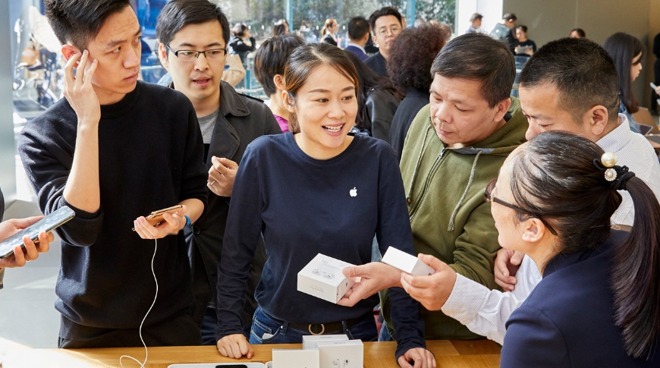 AirPods Pro go on sale in Apple Stores in Shanghai
After briefly being only available to order online, Apple's
AirPods Pro
have now gone on sale in Apple Stores around the world. Ahead of US stores opening,
Apple
has been promoting the launch with images from stores in Shanghai, and Tokyo.
AirPods Pro,
launched on Monday
, represent the first redesign of the headphones' form fact. The new, shorter-stem headphones improve the audio quality and also introduce noise cancellation.
Compared to the previous model
, the new AirPods Pro also
cost more to repair or replace
.
Those looking to order AirPods Pro online can also shop at
Best Buy
, with units expected to begin shipping on Oct. 31.