Apple contributing $2.5 billion to fight housing shortage in California
Apple has announced a $2.5 billion plan to not just aid in the shortage of housing in California, but to ease the escalating costs for renters and homebuyers.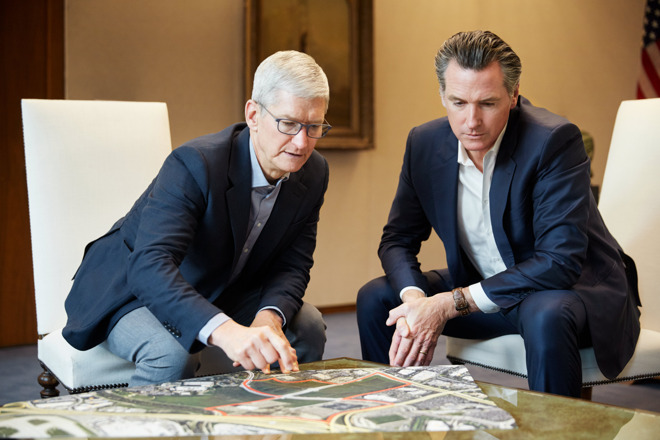 Apple says that departure of community members like teachers and first responders ignited the desire to help. The company notes that 30,000 people left San Francisco between April and June of this year, and homeownership in the Bay Area is at a seven-year low.
"Before the world knew the name Silicon Valley, and long before we carried technology in our pockets, Apple called this region home, and we feel a profound civic responsibility to ensure it remains a vibrant place where people can live, have a family and contribute to the community," said Tim Cook, Apple's CEO. "Affordable housing means stability and dignity, opportunity and pride. When these things fall out of reach for too many, we know the course we are on is unsustainable, and Apple is committed to being part of the solution."
Of the $2.5 billion, $1 billion will go directly into an affordable housing investment fund. Another $1 billion will go into a first-time homebuyer mortgage assistance fund.
Apple intends to make available land it owns in San Jose, California worth approximately $300 million for the development of new affordable housing. To support vulnerable populations, Apple will contribute $50 million to various existing organizations to address homelessness.
"We have worked closely with leading experts to put together a plan that confronts this challenge on all fronts, from the critical need to increase housing supply, to support for first-time homebuyers and young families, to essential philanthropy to assist those at greatest risk," said Lisa Jackson, Apple's vice president of Environment, Policy and Social Initiatives. "Apple is committed to being a good neighbor and helping to write the next chapter of the region that has been a great home of innovation and creativity for generations."
In a public-private partnership, Apple is launching a new $150 million affordable housing fund with partners including Housing Trust Silicon Valley to support new affordable housing projects. The fund will consist of long-term forgivable loans and grants.
"This unparalleled financial commitment to affordable housing, and the innovative strategies at the heart of this initiative, are proof that Apple is serious about solving this issue. I hope other companies follow their lead," said Gavin Newsom, governor of California. "The sky-high cost of housing -- both for homeowners and renters -- is the defining quality-of-life concern for millions of families across this state, one that can only be fixed by building more housing. This partnership with Apple will allow the state of California to do just that."
Apple says that it will "continue looking for ways to support communities and affordable housing."