Apple ad agency Media Arts Lab cuts about 50 jobs as marketing plan 'evolves'
Media Arts Lab, Apple's longtime advertising partner, this week axed about 50 employees as the company hews to the tech giant's evolving ad strategy, a report said on Tuesday.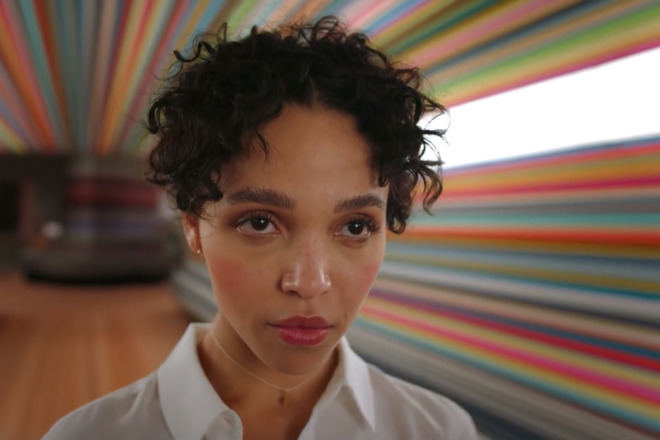 Still from the "Welcome Home" ad directed by Spike Jonze and starring FKA twigs. | Source: Apple
Citing sources familiar with the matter,
Bloomberg
reports the downsizing
occurred on Monday
and impacted various divisions of the agency. According to the report, "many" cuts were made within the strategy division of the organization, responsible for helping Apple dream up new ad material.
Media Arts Lab, a subsidiary of advertising firm TBWA\Chiat\Day, counts Apple as its only client and has had a close partnership with the iPhone-maker for decades.
"Yesterday was a difficult day, as we had to part with some of our talented colleagues. Our relationship with Apple has never been stronger," a Media Arts Lab spokeswoman said. "But as the needs of our client continue to evolve, we must adapt and continue to evolve the composition of our teams."
The agency created a number of memorable Apple campaigns over the past couple decades, including the iconic "1984" TV ad, the "Get a Mac" campaign, and more recently well-received holiday commercials and the award-winning "Welcome Home" ad for HomePod. In May, the director in charge of the HomePod spot
departed
to start a social media platform for musicians.
Apple began to move ad creation
in-house in 2014
, but the internal team's early efforts were initially panned. Rumors at the time claimed Apple was mulling a break with Media Arts Lab, but those claims were unfounded.
"Apple's confidence and trust in MAL as our singular ad agency is as strong as it's ever been," Tor Myrehn, Apple's VP of Marketing Communications, said in a statement to
Bloomberg
. "As we continue to evolve our marketing approach, we've asked MAL to do the same."
Most recently, the agency in May
assigned new directors
to handle ad output for iPhone and Apple's subscription services.