How to set up fall detection on your Apple Watch
The fall detection feature of the Apple Watch has been credited with helping emergency services get to an unconscious driver following a collision -- here's how to set it up.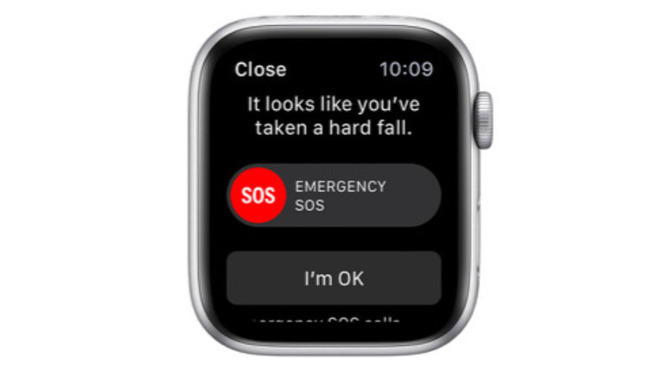 A
tweet
from the Surrey Police in the United Kingdom advises there was an incident on local roads one week prior, where a driver had been "involved in a collision" and "had been knocked unconscious." In the tweet, the police reveal there was a response to an alert generated by the
Apple Watch's
fall detection feature, which sent GPS data to emergency responders guiding them to the injured party.
Surrey Police advised to
AppleInsider
the man "remains in hospital in a serious, but stable condition." An
appeal for witnesses
further describes him as aged in his "early 30s," with the incident occurring at just after 2am GMT on November 2 at Gatton Park Road, Redhill.
Last week we responded to an automated Apple Watch fall detection alert after a driver that was involved in a collision had been knocked unconscious.

The alarm provided emergency responders with GPS data to quickly locate the scene.

> @Apple @tim_cook pic.twitter.com/cmTW6K2na0
In a
follow-up tweet
, the Surrey Police advise Apple Watch owners to consider setting up fall detection on their devices, as well as how to set up their medical ID, which can help emergency services identify the individual and to warn of existing medical conditions.
This is not the first time the Apple Watch's fall detection has been praised for saving a life. In
April
, an 80-year-old Munich woman was given assistance after the Apple Watch detected her fall in her apartment, while an 87-year-old woman in Maine was rescued by emergency services following a car accident
in June
.
Fall detection is available for anyone to set up on the Apple Watch Series 4 and Series 5, but it is
disabled by default
for users under the age of 65. For people aged 65 or over, fall detection is automatically offered to be enabled as part of the setup process.
How to set up fall detection on your Apple Watch
Open the Watch app on the iPhone linked to the Apple Watch in question


Select the My Watch tab


Tap Emergency SOS


Tap the toggle next to "Fall Detection"
Once enabled, the Apple Watch will attempt to alert users to a detected fall, and ask if they are fine. If there is no response, it will attempt to further alert the user with a tap of the wrist and an alarm sound, before it calls the emergency services.
Apple does warn of the presence of false positives, where an action by the user could be misinterpreted as a fall. The more physically active the wearer, the more likely the feature will be triggered, especially for high-impact activities.