Review: Master & Dynamic MH40 wireless reissue -- back to what started it all
New York audio firm Master & Dynamic is celebrating its fifth anniversary by updating and re-releasing its very first headphones, the famous MH40. Here's what was special about them then, what's been added now -- and whether you should buy the new ones.
What marked the original MH40 as special, and what makes people remember them today, is is their distinctive design. If you know that original, you'll recognize
updated model
.
This new version has handsome metal mesh earcups with a subtle
Master & Dynamic
logo in the center with canvas surrounding it. Small metal rivets are stamped into the canvas and each one has the letters M&D etched on the surface -- a tiny but appreciated detail.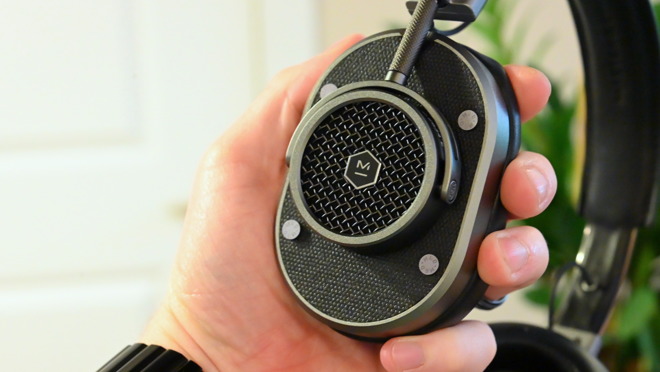 Great detail work on the exterior of each earcup
The headphones are full of details like this. The tops of each of the adjustment stems also have an M&D etched into them.
That includes the addition of sets of coordinates added to the exterior of the earcups and, visibly only when you take off the lambskin earcups, also the interior.
It's not as if this detail adds anything to the audio quality, or is prominent enough to be an immediately noticeable part of the aesthetics, but each set of coordinates is significant. They represent cultural landmarks all around the world that inspired the team when they were making the headphones.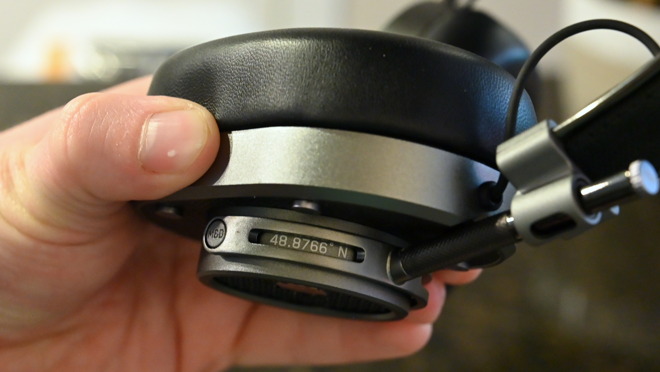 Coordinates hidden on each earcup
Reaching over your head is the headband which also uses soft lambskin leather for the underside, as well as a stronger black canvas on the top. If you grab the tan version the canvas and leather are both color-matched.
Cables and what you get in the box
Included in the box are the headphones, a canvas carrying pouch, and a pair of cables used for charging or listening to the headphones.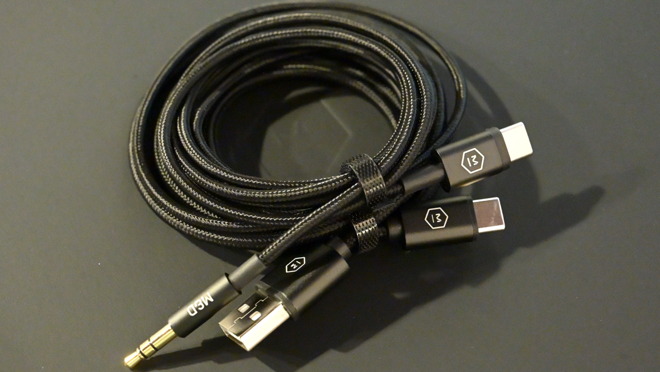 The cable choice here is odd, though. Unlike its other recent releases, the MH40 includes just a USB-C to USB-A charge cable. We're at a point where a general move from USB-A to USB-C is well underway, so this is a peculiar step backward for the MH40.
Other headphones from the company -- such as the
MW07 Plus
and
MW07 Go
-- include a USB-C to USB-C cable. They then bundle a USB-A adapter for anyone still on the old standard.
That said, a USB-C to 3.5mm audio cable is bundled as well. The 3.5mm jack doesn't fit into the headphones as you might expect, though, and instead it's meant for connecting the headset to older audio devices. These cables are high quality, with metal over-molds and a woven nylon covering.
We like the canvas pouch which is the same one we've seen on all the other recent headphone launches from the company. A set of springy metal shims keeps the bag closed and leather tabs make it easy to open. A small pocket is also on the front to hold any cables you bring along.
New features
While much of the overall physical design is intentionally the same as it was with the original release, Master & Dynamic has also added several modern touches. It powers up over USB-C, for instance, and connects wirelessly over Bluetooth 5.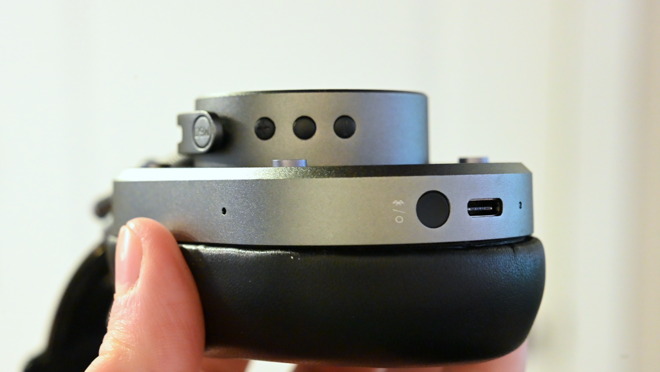 Controls and USB-C port on the MH40"
One significant addition and improvement on the original version is how the company has implemented Bluetooth. There's now an on/off switch for enabling Bluetooth connectivity, or for disabling it to save battery power.
Specifically thanks to it supporting Bluetooth 5, the MH40 has exceptional range, reaching up to 100 feet away. We didn't test this with a measuring tape, but moving around our office and home we didn't have any connectivity issues.
That control is located beneath one earpiece, which is also where you'll find standard playback and volume controls, plus the socket for plugging in a cable.
If Bluetooth primarily adds convenience, though, the company hasn't forgotten that its users buy headphones for audio quality. So the remade MH40 now also contains support for the newer aptX and SBC formats for outstanding audio.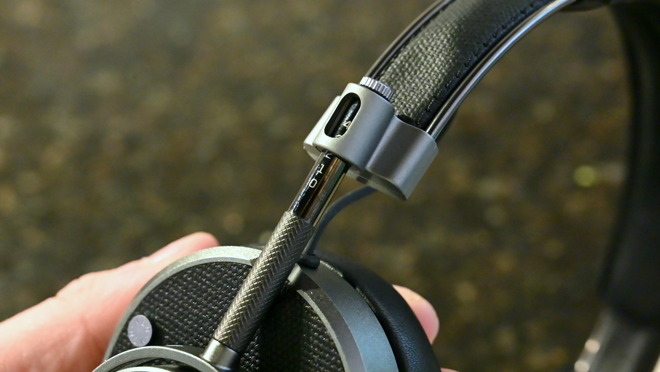 Sizes on the MH40 headphones
Plus, if you are connecting over USB-C instead of Bluetooth, you can charge and listen at the same time. If only a USB-C to USB-C cable was included in the box, we could use it with our iPad Pro this way.
The headphones are quite light, although there's enough battery charge to last for 18 hours. When connected to power, the battery can be recharged up to 50% of full capacity in only 30 minutes.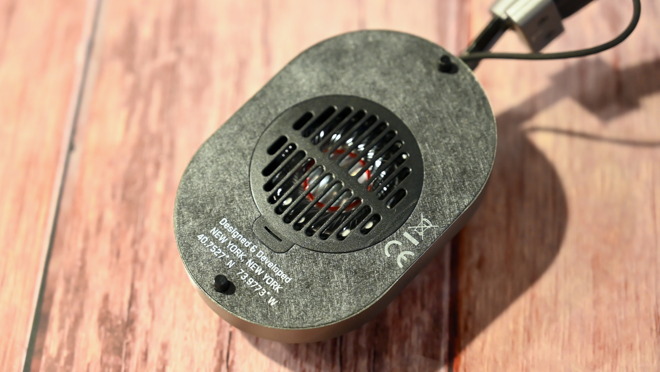 The earpads are magnetic to easily replace and hide another set of coordinates
Audio quality
The MH40 sounds similar to the MW50+ with custom drivers providing
audio quality that deeply impressed us
in that other Master & Dynamic headphone set.
As with that set, the MH40's sound is very well balanced, leaning towards a more warm tone. Songs sounded quite full, with a lot of definition on both the high and the low ends. Even subtle bass hits were shockingly clear, often muddled together when listening on something with a less refined sound, such as our AirPods.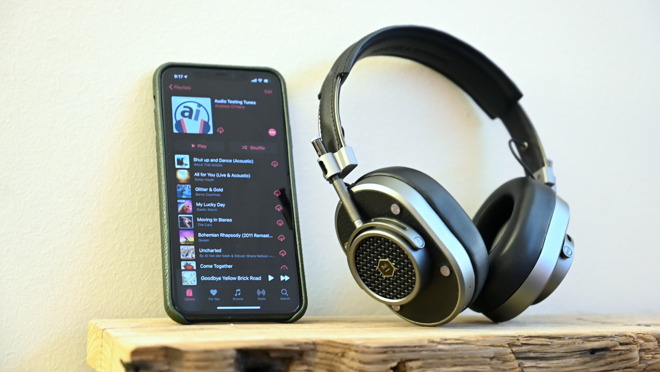 Should you buy the MH40 Wireless?
There is the issue that it lacks the USB-C to USB-C cable you might expect, and they don't have active noise cancelling as you might want. Yet otherwise, there simply isn't anything bad to say about this new wireless version of the MH40.
They look great if you are into that rugged, industrial style. They have amazing build quality and, surely most important of all, the have fantastic sound.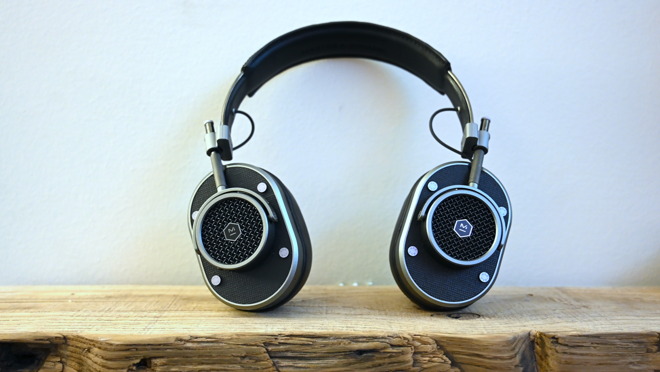 The MH40 Wireless Master & Dynamic headphones
So if you want solid audio in a great looking unique set of headphones -- or even if you are just a huge fan of Master & Dynamic -- the MH40 are highly worth investing in.
Pros
Fantastic design


Amazing build quality


Great audio with custom 40mm drivers


Cool coordinate Easter eggs and attention to detail


Solid wireless connectivity
Cons
No active noise-cancelling


Only a USB-A cable included
Rating: 4 out of 5
Where to buy
The Master & Dynamic MH40 headphones sell for $249
directly from Master & Dynamic
, as well as on
Amazon
.