100% of Fortune 500 companies are using Apple products
During the annual Jamf Nation User Conference, Apple's Jeremy Butcher took the stage to talk on Apple's commitment to education and enterprise users, boasting large gains in both programs.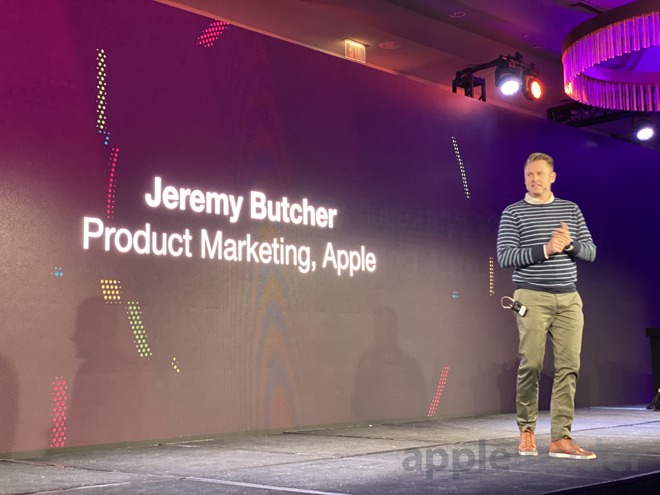 Apple's Jeremy Butcher takes the stage at JNUC 2019
Butcher shared a progress report on its enterprise success, including that 100 percent of Fortune 500 companies are using Apple products. Also in 2019 are hundreds of different organizations that have over 10,000 Apple devices deployed.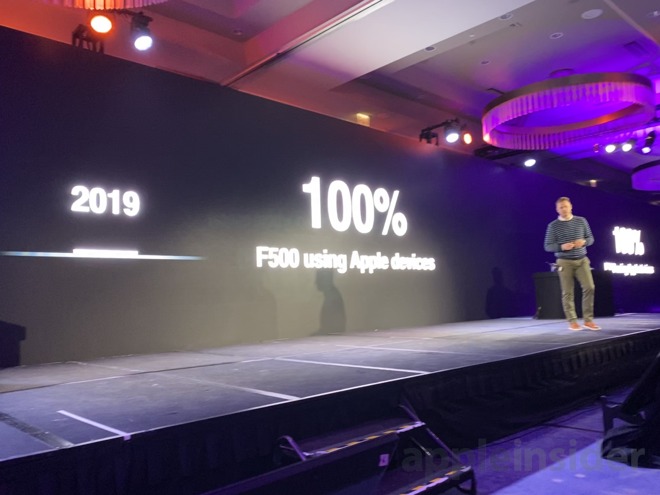 100% of Fortune 500 companies use Apple
To run those organizations, Apple launched its
Business Manager program
in 2018 following the
launch of Apple School Manager
in 2016 that bring together all the different management components into a single experience.
Butcher touted that Apple now has more than 150,000 customers across 69 countries utilizing Apple's Business Manager and School Manager.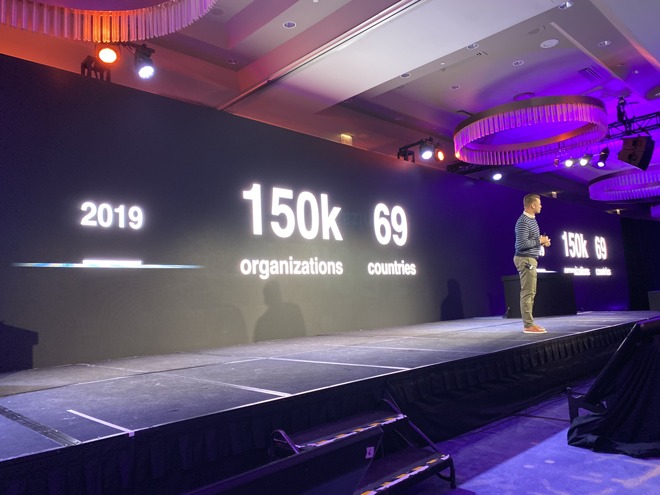 There are 150K customers across 69 countries using Apple Business Manager and Apple School Manager
Apple's success is reinforced by recent studies that show 59 percent of higher education students choose a Mac, and three out of four employees choose Apple when given a choice.
For these large organizations, Butcher says Apple focuses on four main pillars -- security, management and deployment, identity, and productivity.
"Our intent is to make products that are secure by default," says Butcher. This means making it secure out of the gate, and not something that can be disabled. For identity, Apple wants to sit at the crossroads of security for the users' personal information, while still making it easy to manage and deploy those devices. With productivity, Apple's simple goal is to make its devices "more powerful with Apple's legendary ease of use."
Butcher also spent some time talking about Apple's recent enterprise features and consumer features, such as enhancements to single sign-on, device enrollment, and iPadOS.